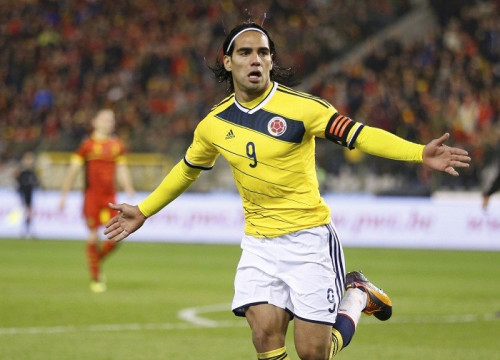 Chelsea have suffered a major blow in their pursuit of signing a striker in January after AS Monaco star Radamel Falcao ruled out the possibility of working under Jose Mourinho at Stamford Bridge.
The 27-year-old has long been a transfer target for the west London club as he finished the last season with 28 goals from 34 league games with Atletico Madrid. The Colombian international left the Spanish capital club and completed his switch to Monaco last summer.
Despite joining the Ligue 1 giants before the start of the season, earlier reports suggested that Falcao is unsettled with his current employers. This has seen the striker being linked with a move to Chelsea in January as the former Real Madrid manager was looking to bolster his side's attack.
However, Falcao has put the recent speculation suggesting that he would quit Monaco in order to work under Mourinho at Chelsea.
"Would I like to play with Mourinho? I'd never considered it. As of today it doesn't seem possible, as we are on two very different paths and I have a five-year contract with Monaco," Falcao told Sky Sport Italia.
"But there has been a lot of speculation around European clubs interested in me. I didn't think too much about that, though. I try to concentrate on my objectives, training to achieve important results."
Meanwhile, the former Atletico star has heaped praise on the Chelsea manager for his different style of play, which has seen him achieve success over his managerial career with different clubs in over a decade.
"But Mourinho is a coach with a fantastic career, the titles that he has won speak for him and nobody can deny his capabilities. He has a different style, people might not like him, but that makes him special and football enjoy his eccentricity," the Colombian said.
After Falcao ruled out any possible transfer to Chelsea, he has opened the door to move to Serie A in the future.
"One day I'd like to play in Serie A. Where? I can't say. I loved Roberto Baggio, while of the current Italy squad I like Andrea Pirlo. Giuseppe Rossi is very talented and Francesco Totti ought to be called up for international duty," he concluded.
Falcao has scored nine goals in Ligue 1 from 16 appearances this season.