Manchester United midfielder Bastian Schweinsteiger has been lambasted for his reasons for moving to the Premier League and labelled "a disaster". The 32-year-old is not in Jose Mourinho's plans for the new season after making just 13 top-flight starts in his debut campaign in English football.
The World Cup winner has been sidelined by Mourinho this season, having not been involved in a single matchday squad this term while he has been asked to practise away from the club's Carrington training base. The former Bayern Munich man was signed by Louis van Gaal in the summer of 2015 but has seen his reputation take a battering in recent months.
Schweinsteiger was forced to deny he would be leaving United this summer after claiming the 20-time English league champions would be his final European club. But former defender Gordon McQueen says his only motivation is money and has not be surprised by the standard of Schweinsteiger's performances during his Old Trafford stint.
"It was obvious even before he signed for United that time has caught up with him and he doesn't have the legs anymore," he told Goal.com. "I don't think United signed a world-class player. If you look at his record over the previous two seasons it was not good. I know that he won a World Cup with Germany in 2014, but his club performances were largely poor and there wasn't that many of them.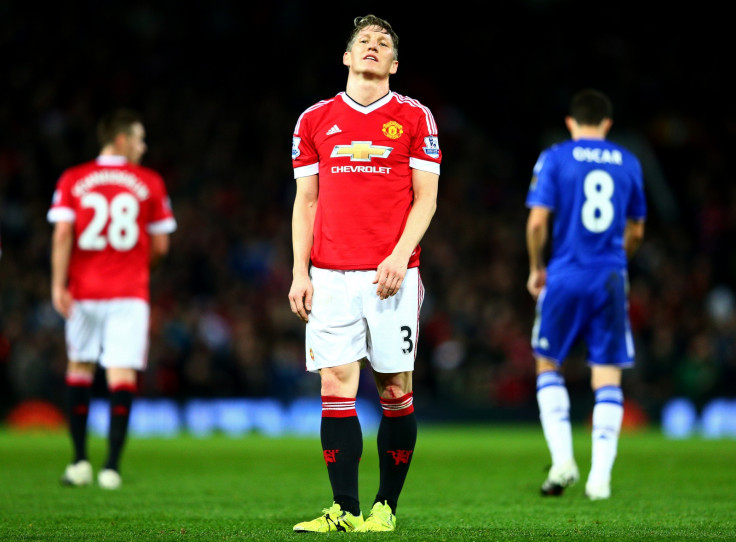 "It was a bad bit of business by Louis van Gaal. His signings were, by and large, a disaster. In this case, it is his successor who is having to deal with it, but it's a bit of a mess. Bayern Munich would not sell a top player to a rival like Manchester United. They only let him go because his best days were behind him and they were looking to move on."
The ex-Scotland international added: "The reason why he says United will be his last club in Europe is because he won't be getting that kind of money anywhere else in Europe. He has come here for one reason and one reason only and that is money. He is getting a lot more than he was getting at Bayern Munich.
"Schweinsteiger will make life as difficult as he can for United. The club might have to pay off the duration of his contract. Whatever happens now for him, his reputation in Germany will remain huge, but that is not the case in Manchester."