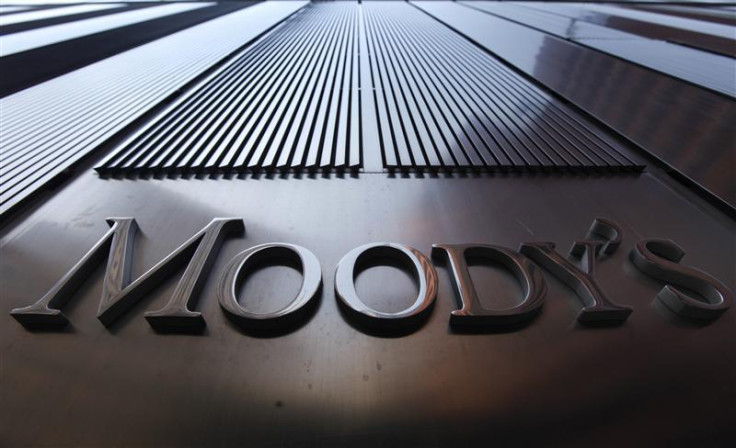 Credit rating agency Moody's has downgraded seven German banks and their subsidiaries including the Commerzbank AG, Germany's second-largest bank.
Moody's also cut the rating of three Austrian banks citing European debt crisis as the reason.
The rate cut was the outcome of the review initiated on 15 February and was part of its latest review of 114 European banks.
The downgrade was "driven by the difficult European operating environment caused by the prolonged euro area crisis and the deteriorating creditworthiness of certain euro area sovereigns," said the rating agency in a statement.
Moody's downgraded Germany's second largest bank, Commerzbank AG one point lower to A3. It also cut the rating of DekaBank Deutsche Girozentrale and DZ Bank AG, two privately traded banks and other regional banks such as LBBW, Helaba and NordLB by one notch.
Moody's put the credit rating of Deutshe Bank AG, the largest lender in Germany and its subsidiaries under review. However, it confirmed the credit rating of WGZ Bank, regional state bank.
According to Moody's, several factors "caused the ratings of many German banks to decline by less than for other European banks".
The comparatively benign operating environment in the German home market, below-average unemployment, low household and corporate debt levels, the general resilience of the German economy and modest funding risk of many German banks are cited as the mitigating factors for German banks.
The Moody's move came as a surprise considering the resilience of the German banking system.
"Given the events in Europe, unless the authorities and the powers that be are more decisive and take firmer action, then you do have the risk that the economic problems will engulf Germany as well," Bloomberg quoted Sandy Mehta, chief executive officer of Value Investment Principals, a Hong Kong-based investment advisory company.
In Austria, UniCredit Bank Austria AG and Raiffeisen Bank International AG (RBI) were lowered one notch to A3 and A2 respectively. Erste Group Bank AG (EBS), the region's second- biggest lender was cut two grades to A3.
The outlook for Erste and Bank Austria was put at "negative" while RBI was maintained at "stable".
Moody's attributed the rate cut to "their vulnerability to the adverse operating conditions in some of their core markets".
"They also face increased risk of further shocks from the ongoing euro area debt crisis," the rating agency added.
So far Moody's has not reduced the "AAA" rating of Austria but earlier indicated that it might reduce the rating to negative.
However, Standard&Poor's cut Austria's rating to AA from AAA in January.