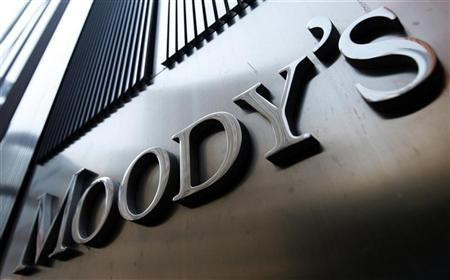 Credit rating agency Moody's Investor Service has lowered the outlook for the eurozone's top rated economies - Germany, Luxembourg and the Netherlands - into negative from a stable rating.
Moody's cited reasons for the downgrade as "rising uncertainty" over the eurozone debt crisis and an "increased likelihood of Greece's exit from the euro area".
The possibility of high financial burden these high rated member states have to bear to preserve the eurozone in its current form, in case of a Greek exit is also cited as a reason for the shift in ratings.
"The level of uncertainty about the outlook for the euro area, and the potential impact of plausible scenarios on member states, are no longer consistent with stable outlooks," Moody's said in a statement on Monday.
"Moody's now has negative outlooks on those Aaa-rated euro area sovereigns whose balance sheets are expected to bear the main financial burden of support," it continued.
A negative outlook points to the chances of a high risk of annual cut in the rating within a couple of years.
However, Germany termed the fears on eurozone risks as nothing new.
"The very sound state of Germany's own economy and public finances remains unchanged," Germany's finance ministry responded to Moody's rate cut.
Moody's has re-affirmed the stable rating of Finland on the basis of its "unique credit profile," making it the sole exception among the core economies of the euro area. Moody's has already cut the AAA ratings of France and Austria. By September, Moody's will review their current outlook on these nations.
Meanwhile, representatives from international lenders - the International Monetary Fund (IMF), the European Central Bank (ECB) and the European Commission (EC) - have arrived in Athens to take stock of the progress Greece is undertaking to reduce its huge debts.
The Greek prime minister is expected to seek extension of time to comply with the bailout conditions, required to receive the last tranche of 130bn euro bailout ($158bn, £102bn).