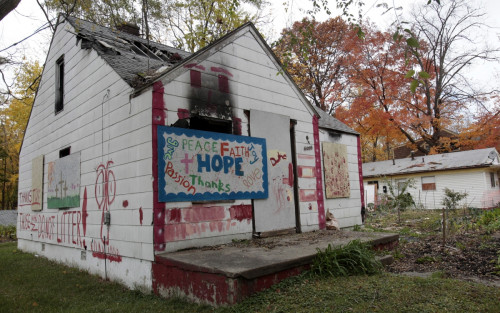 Morgan Stanley is the latest in a line of banks that will pay billions of dollars in fines to settle a range of US government lawsuits related to the sale of mortgage-back securities (MBS).
According to a regulatory filing, Morgan Stanley will pay $1.25bn (£766m, €925m) to the US regulator for Fannie Mae and Freddie Mac related MBS and will add $150m to its legal reserves as a result of the settlement with the Federal Housing Finance Agency (FHFA).
MBS, also known as asset-backed securities (ABS), are financial products backed by a loan, lease or receivables against assets other than real estate.
They were largely to blame for the credit crisis of 2007 and 2008.
The settlement is part of the string of FHFA lawsuits against 18 financial institutions that it started in 2011.
Last month, the FHFA said it had recouped nearly $8bn through settlements, following the allegedly false and misleading statements relating to some $200bn MBS sold to Fannie and Freddie.
In November 2013, JPM pledged to pay the largest ever amount by a public company to settle lawsuits with regulators, after the bank admitted wrongdoing in selling poor-quality mortgage-backed securities to state-controlled firms.
JPM said it will pay the $13bn fine to the government, in order to settle claims that it misrepresented the quality of its mortgage assets in the lead up to the financial crisis..
However, the US Department of Justice said that the settlement does not clear JPM or its employees from any possible criminal charges.
One month later, Deutsche Bank stumped up $1.9bn to settle claims, while Citigroup paid $250m.