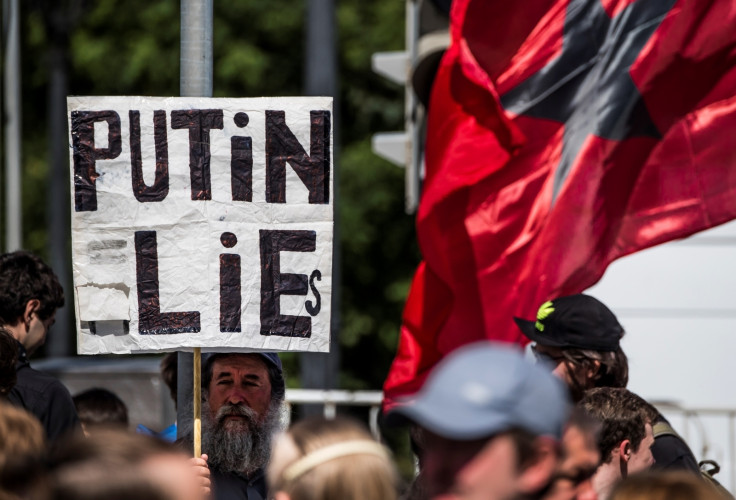 A man who attended a free-speech rally in Moscow carrying a sign reading 'Putin lies' was arrested, according to local media.
The man was identified as Grigory Saksonov and may (or may not) be the individual featuring in photographs from the "For A Free Internet" march, which took place between Pushkinskaya subway station and Sakharov Prospekt yesterday (23 July).
The organised demonstration was set up by activists with links to the People's Freedom Party to protest online censorship in Russia.
"State intrusion in media affairs has reached a level not seen in Russia since the fall of the Soviet Union.
"The laws passed since 2012 have dramatically increased the state's control over the media landscape," Human Rights Watch said in a recent report.
Last week the Russian lower house passed a bill outlawing Virtual Private Networks (VPNs), which enable users to surf the internet anonymously and access the dark web.
Mobile messaging services that provide users with anonymity will also be outlawed if the bill passes through the upper house and is signed of by Vladimir Putin.
Campaigners argue that Putin is attempting to stifle free speech and online freedom of association under the guise of implementing counter-terror measures.
According to OVD Info, Saksonov was released from Tverskoy police department after law enforcers had had a "preventive discussion" with him concerning his actions.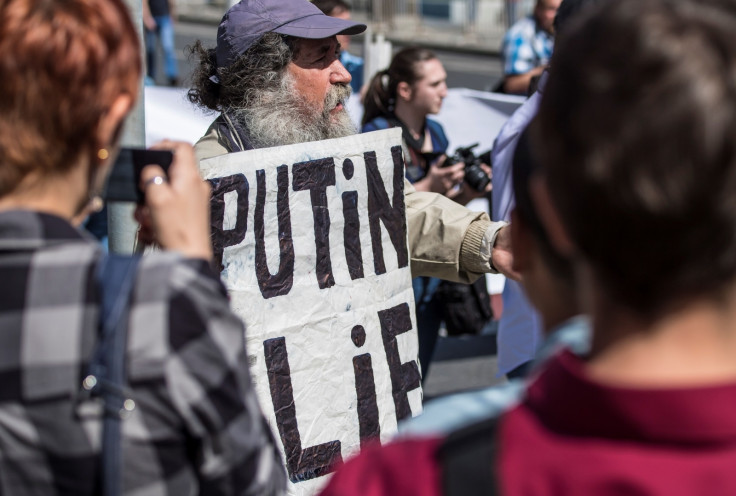 "Russia's authorities are leading an assault on free expression," Yulia Gorbunova, Russia researcher at Human Rights Watch, said in a statement on Tuesday 18 July. "These laws aren't just about introducing tough policies, but also about blatant violation of human rights."
"The Russian government effectively controls most traditional media, but independent internet users have been openly challenging the government's actions. The authorities clearly view independent online users as a threat that needs to be disarmed."