The scandal regarding Donald Trump and his administration's alleged ties to Russia is bigger than the Watergate controversy that saw off Richard Nixon, according to a former US spy chief.
James Clapper, who was Director of National Intelligence during Barack Obama's premiership, made the remarks at a speech to Australia's National Press Club today (7 June).
Richard Nixon attempted to cover up his administration's involvement with a 1972 break-in at the Democrats' Watergate headquarters.
He resigned in 1974 after sustained pressure from committees, courts and newspapers.
Clapper was asked if the swirl of allegations and investigations currently focused on Trump and his team's cultivation of Russia was comparable to the Nixon saga.
He replied: "I think you compare the two, that Watergate pales, really, in my view, compared to what we're confronting now," The Guardian reported.
The 76-year-old highlighted Trump's sharing of classified intelligence with the Russian ambassador and his firing of FBI director James Comey for not being unconditionally loyal as high water marks in the controversy.
Clapper described the decision to fire Comey as "egregious and inexcusable", adding that the "manner in which it was conducted, reflects complete disregard for the independence and autonomy of the Federal Bureau of Investigation".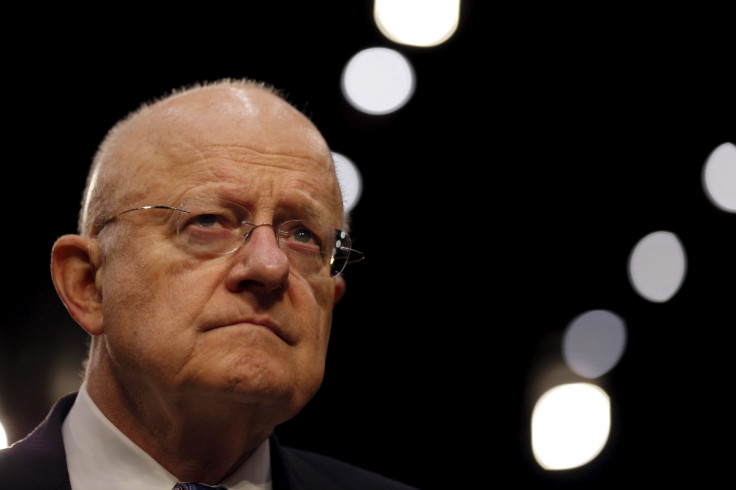 He threw his support behind the FBI, House and Senate probes into the White House's ties to the Kremlin, saying it was "absolutely crucial for the United States, and for that matter for the world, for this presidency, for the Republicans, for the Democrats and for our nation at large, that we get to the bottom of this".
"Is there a smoking gun with all the smoke? I don't know the answer to that. I think it's vital, though, we find that out," he added.
The Watergate scandal climaxed when the US Supreme Court forced Nixon's office to release tapes that proved he had tried to cover up activities related to the break in. Facing certain impeachment, Nixon resigned.