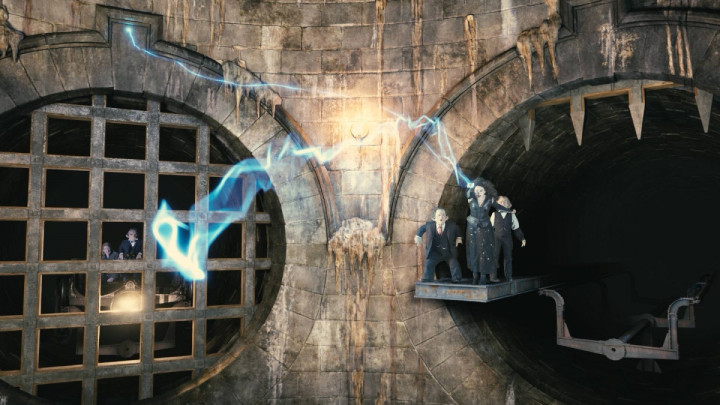 A Christian mother is writing an alternative Harry Potter book for her children, so they will not "turn into witches" by reading the JK Rowling's books.
Grace Ann Parson's chapters of Hogwarts School of Prayer and Miracles have been heavily criticised after she published them on FanFiction.net. But the mother is not letting the comments stop her rewriting JK Rowling's novel Harry Potter and the Philosopher's Stone, in a way that she thinks "will not lead your children astray".
Introducing the first chapter of her reworking of Rowling's first novel, Parson explains her intention is to encourage children to believe in "prayers and miracles" instead of wizardry and witchcraft.
"Hello, friends! My name is Grace Ann. I'm new to this whole fanfiction thing; but recently, I've encountered a problem that I believe this is the solution to," the mother wrote. "My little ones have been asking to read the Harry Potter books; and of course I'm happy for them to be reading; but I don't want them turning into witches! So I thought… why not make some slight changes so these books are family friendly?"
In her explanation Parson encourages other mothers not to give their children Harry Potter books, which she claims will turn them into witches.
"Do you want your little ones to read books; and they want to read the Harry Potter books but you do not want them to turn into witches? Well this is the story for you! This story has all the adventure of JKR's books; but will not lead your children astray. For concerned mommies everywhere."
Her attempt to rewrite Rowling's novel is receiving criticism and praise.
"The original Harry Potter books are about inner strength, and the idea is that 'the good' will always win over 'the bad'. So it is, in fact, already some kind of bible. Or that's what I always thought," one reviewer wrote.
"In fact, if you teach your children that Hogwarts or wizardry isn't real, you can open a whole new world for them. Just give your children the ability to see through the story. It learned me a lot about being good for everyone, and about seeing the difference between someone good and someone bad. Religion does that too," the reviewer added.