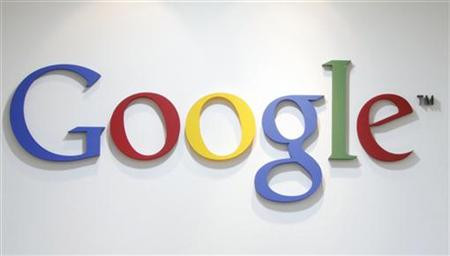 Just after two of Google's legal heavyweights attacked the company's competitors for using "underhand" patent accumulation tactics, Google announced its acquisition of Motorola Mobility, leading to widespread allegations of hypocrisy against the search-giant.
The Acquisition
The acquisition was announced 15 Aug., 2011 by Google CEO Larry Page. Speaking to "Googlers" via a blog post, Page revealed that Google intended to buy Motorola Mobility at a 63 per cent mark up on its then trade price.
Subject to regulatory approval the deal will see Google pay $40 per share, leading to a total $12.5 billion payout. Google reportedly plans to have the deal finalised by next spring.
David Drummond and Kent Walker's Comments
The news follows a number of comments from Google's Chief Legal Officer David Drummond
Drummond's attack came in the form of a public statement released on the company's blog. The statement accused numerous companies, including Apple, Microsoft and Oracle of working together to hamper the Android operating system's growth.
In the post Drummond claimed that when faced with the Android operating system's success, numerous companies had resorted to underhand patent accumulation tactics.
Drummond claimed that these accumulations were a direct attempt by Google's competitors to force an unjust "tax" on the company's Android OS.
"Android's success has yielded something else: a hostile, organized campaign against Android by Microsoft, Oracle, Apple and other companies, waged through bogus patents," commented Drummond. "They want to make it harder for manufacturers to sell Android devices. Instead of competing by building new features or devices, they are fighting through litigation."
The legal chief went on to argue that if successful, the tax would hurt the end user more than the company itself, "our competitors want to impose a 'tax' for these dubious patents that makes Android devices more expensive for consumers."
Drummond's comments mirror those of Google lawyer Kent Walker. In July while speaking to The Guardian Walker warned that the tech industry's ongoing patent war would end up hurting consumers.
Walker argued that the tech companies ongoing frenzy to secure more patents was, "gumming up the works of innovation".
In the interview Walker predicted a Cold War-esque period of competition between tech companies, where each would hoard patents just to ensure its rivals couldn't produce new tech.
"Each side can blow the other up on some level - everybody can block the other's products from coming to market... You create this mutually assured destruction scenario, but it's very expensive to get all those munitions," commented Walker.
Playing the Game?
Despite attacking other companies for using the tactics, Google has since openly stated that it will begin its own patent accumulation campaign.
"We're [Google] encouraged that the Department of Justice forced the group I mentioned earlier to license the former Novell patents on fair terms, and that it's looking into whether Microsoft and Apple acquired the Nortel patents for anti-competitive means.
"We're also looking at other ways to reduce the anti-competitive threats against Android by strengthening our own patent portfolio," commented Drummond.
In his statement Page indicated that Google's decision to buy Motorola Mobility was heavily informed by the patents it would own as a result of the acquisition.
"Our acquisition of Motorola will increase competition by strengthening Google's patent portfolio, which will enable us to better protect Android from anti-competitive threats from Microsoft, Apple and other companies," commented Page.