Motorola Moto 360 Smartwatch Launching in Early July
LG G Watch available in June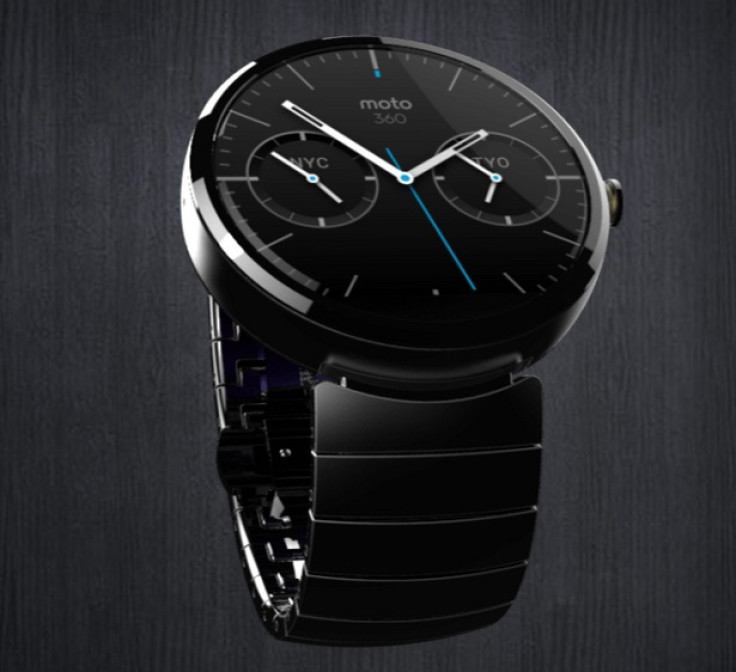 Motorola's new smartwatch, Moto 360, powered by Android Wear will be released in a couple of months, according to a new report.
In March, Motorola unveiled its first smartwatch running Google's Android Wear, a mobile operating system specially designed for smartwatches.
Although Motorola did not reveal details about the pricing and release schedule for the smartwatch, the French site, Journal du Geek, has obtained some information.
According to the latest disclosure, Moto 360 will be released in early July carrying a price tag of €249 (approximately £203). Further information about the Moto 360 smartwatch will be announced at the Google I/O conference, scheduled to be held on 25-26 June in San Francisco.
If the report proves true, then the Moto 360 will be launched after LG's G Watch.
Last month LG confirmed a press event to be held on 27 May. Speculation suggests LG will launch its flagship smartphone, the G3 at the event, but it could also announce more details about the G Watch - which could become the first Android Wear smartwatch on the market.
"The competition is pretty crappy"
Meanwhile, the French site lesnumeriques reported that LG France has confirmed that the G Watch will be available in June, priced at €199. This is in keeping with an earlier rumour that the G Watch was expected to be available before July and cost less than £180 (in the UK).
As for the features of the Moto 360, Mark Randall, Motorola senior vice-president of supply chain and operations, confirmed to TrustedReviews: "Moto 360 is a really cool device that we think solves a lot of problems that no one else has solved in the wearables space."
"We look at the 360 and we look at what everyone has done in that space. To be honest we think they are all pretty crappy. We think the IDs aren't very sexy. We think people just don't want to wear a lot of the devices that are out there today."
© Copyright IBTimes 2023. All rights reserved.