Motorola has begun its reinvention under the patronage of Google with the launch of the Moto X, which features some innovative features and will be designed, made and sold in the USA.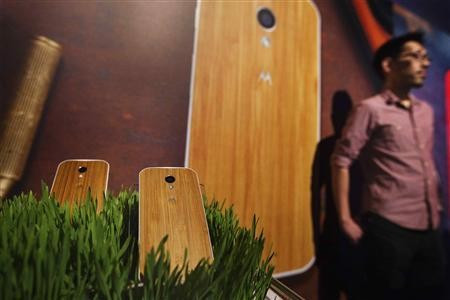 Motorola, the company which brought the first ever mobile phone to the market, is starting again. Having lost its way in the smartphone market dominated by Samsung and Apple, the company has press restart since it was acquired by Google two years ago for $12.5 billion.
The Moto X is the first result of that collaboration and while Google insists Motorola is an independent entity, this is merely bluff, because the Moto X is very much the Google Phone.
It will run an almost-pure version of Google's mobile operating system Android with the only alterations to the regular Android interface being made for the phone's unique features like Touchless Control and Quick Capture Camera.
Born in the USA
Motorola's press release makes it very clear that the Moto X is the first phone to be designed and manufactured in the US, using a factory bought by Google in Fort Worth, Texas - which incidentally was originally built by Nokia.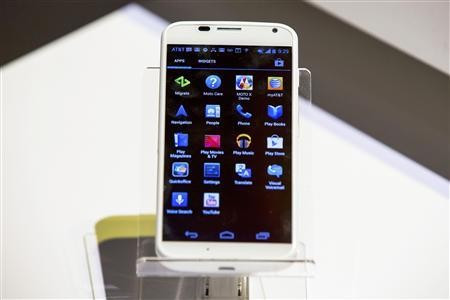 The phone will also be sold in Canada and Latin America but not in the UK, Europe or Asia. It is a sign of how much Motorola is trying to go back to basics and get it right at home first before expanding.
The phone features a number of very unique features which Motorola is hoping will make the phone stand out from the hundreds of Android handsets on sale at the moment:
Touchless Control
The most important new innovation, Touchless Control lets users control the phone just be talking to it. Just as you can activate Google Glass by saying "OK Glass" saying the phrase "OK Google Now" will give you access to everything you can currently get from Apple's Siri. However, as well as letting you know how tall the Empire State Building is, it will use the information from your contacts, calendar and social networks to let you know such things as when to leave the office for a meeting based on the current traffic situation.
If it works as Motorola promises, it could be a hugely powerful tool.
Of course by putting Google Now at the centre of the Moto X like this, it creates a hugely powerful new portal to Google's services such as search, mapping and mail - which just means more ad sales.
Big Battery
Having a phone constantly listening to your every word is bound to drain the battery quickly. So in order to save you having to re-charge your battery three times every day, it has invented a unique eight-core architecture called the X8 Mobile Computing System.
A single low-power core is used to constantly listen for the voice commands while another one is used to 'listen' to other sensors while the other six can turn off completely, saving battery life.
Motorola has drawn on expertise the company developed for its Moto ACTV smart watch/fitness tracker.
Quick Capture Camera
Motorola says you can capture photos in just 1.5 seconds, half the time it takes its fastest rival it claims.
This is made possible through motion sensors constantly monitoring the phone's movement and when you flick your wrist twice, it will automatically launch the camera app. As there is no dedicated camera button, capturing the photo is done by touching anywhere on the phone's 4.7in screen.
Moto Maker
Motorola really wants its phone to stand out. And so, it has created a system which allows users create their very own Moto X, allowing them customise the colour of the phone with up to 2,000 combinations available. The phone will also come with the option of wood veneers in the future, marking them out even further.
Hands-free security
Security is booming an increasingly important factor for smartphone users, but they are also annoyed by having to constantly enter a PIN code into their phone. Motorola's answer is a little NFC token which will allow users to by-pass entering a PIN code once the tag is on your person. You will also be able to create safe zones, such as your car or home, where you won't need to enter a PIN code.
Whether or not all these features will be enough to reinvigorate Motorola and see them claim back some of the huge market share it has lost to the likes of Samsung, Apple, LG and Sony is unclear, especially considering the limited market it will be on sale.
It goes on sale this month in the USA, Canada and Latin America costing from $199 on a new two-year contract.