A Motörhead fan was left with a bleeding brain after vigorously headbanging at one of the band's gigs, scientists have said.
The German man, 50, suffered from a chronic subdural haematoma had no history of head injuries or substance abuse. However, he told doctors he had been headbanging for many years.
This is the fourth documented case of headbanging being linked to bleeding of the brain.
Chronic subdural haematoma is normally caused by a head injury. It occurs when a blood vessel in the space between the brain and the skull ruptures, causing a blood clot that places pressure on the brain.
Published in the Lancet, specialists said the man was treated at Hanover medical school two weeks after developing a constant and increasingly severe headache.
"He had no history of head trauma, but reported headbanging at a Motörhead concert four weeks previously. His medical history was unremarkable and he denied substance misuse," the authors wrote.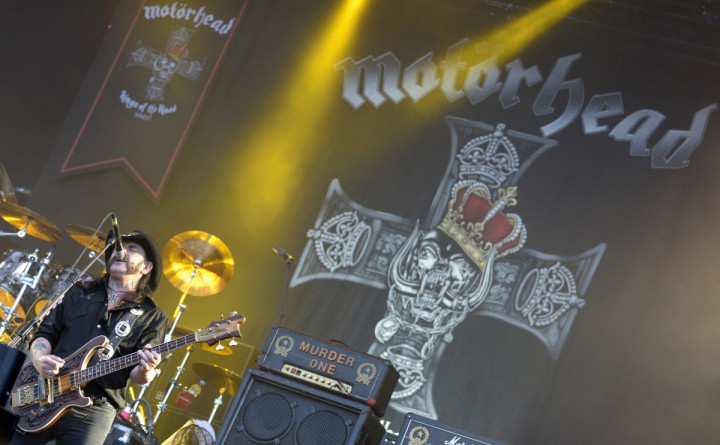 A scan showed bleeding on the brain and a hole was drilled into his skull to drain the blood, after which the headaches disappeared.
Ariyan Pirayesh Islamian, one of the doctors who treated the man, said violent shaking of the head – as done by some heavy metal fans – can cause damage as it causes the brain to bump against the skull.
"We are not against headbanging. The risk of injury is very, very low. But I think if [the patient] had gone to a classical concert, this would not have happened."
The study comes as Motörhead prepare to play the British Summertime Festival in Hyde Park later today (4 July).
However fans heading to the concert should not be worried about headbanging along, Islamian said: "Rock'n'roll will never die. Heavy metal fans should rock on."
Colin Shieff, a neurosurgeon and trustee of the brain injury advocacy group Headway, added: "There are probably other higher risk events going on at rock concerts than headbanging.
"Most people who go to music festivals and jump up and down while shaking their heads don't end up in the hands of a neurosurgeon."