Mourinho Fielding Weaker Team for Liverpool Fixture Will Make Mockery of Title Race, Says Molby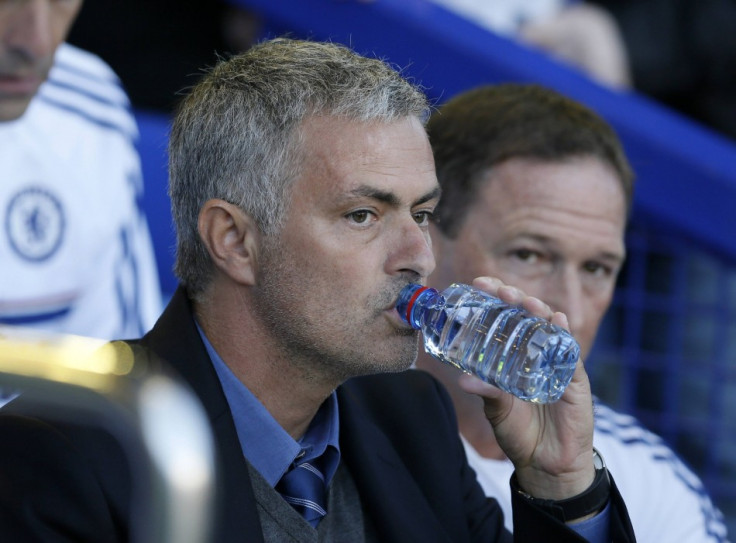 Jan Molby believes Jose Mourinho fielding a weaker team for Chelsea's league fixture against Liverpool at Anfield will make a mockery of the title race.
The Blues have a crucial Champions League second leg tie against Atletico Madrid next week at Stamford Bridge. Mourinho had hinted that he would field a weaker team against the Merseyside club in order to save his best players for the European fixture.
The Liverpool legend claims that the Chelsea boss should not be allowed to field his weaker players. He has also warned Brendan Rodgers' side that Mourinho could possibly be playing a mind game against the Reds.
"The Liverpool fan in me hopes Chelsea do field a shadow side at Anfield as the easier they make it for us the better. But I don't think it should be allowed. If they don't play their strongest line up it makes a mockery of the title race," Molby told the Liverpool Echo.
"Mourinho won't want to come to Anfield and get turned over like the other top sides have this season. He will have a plan and I want to see what he's got up his sleeve to stop Liverpool."
"We don't know whether it's just mind games when Mourinho says he will field a weakened side and hold players back for the second leg of their semi-final with Atletico Madrid on Wednesday," he said.
Molby has backed Liverpool to teach Mourinho during the title showdown at Anfield on Sunday. The Reds legend believes it will be difficult for the west London club to stop Brendan Rodgers' side in the title showdown on Merseyside.
Liverpool legend says the result for Chelsea on Sunday will be an achievement for the former Real Madrid manager as he believes the Blues lack quality players.
The Portuguese tactician will be without the services of three key players for the clash against Liverpool. Chelsea skipper John Terry and keeper Petr Cech are ruled out with injuries, while Ramires has been handed a four-match ban for a violent conduct.
"If Chelsea manage to contain this Liverpool side that really would be an achievement. I'm not convinced they have the players who can cope with the way Liverpool play. The pace and tempo will be very different," Molby stressed.
"Whatever Mourinho says and whatever team he picks, I expect our array of attacking talent to be too much for them to handle. Liverpool are on top of the table with 80 points from 35 games, leading second place Chelsea by five points."
© Copyright IBTimes 2023. All rights reserved.