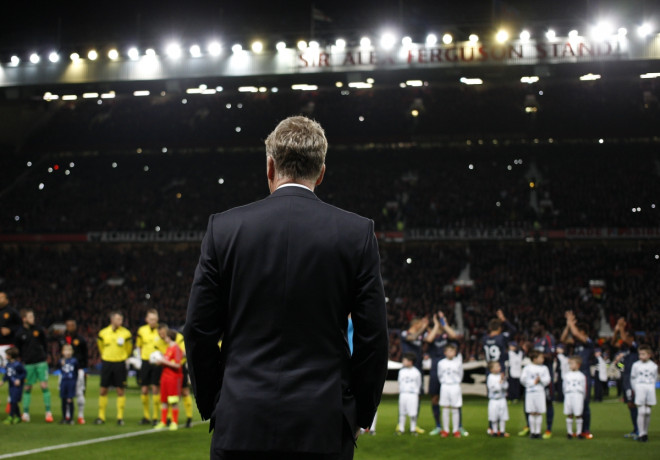 David Moyes has urged fans to give him some more time after Manchester United's 3-0 drubbing at the hands of arch rivals Manchester City at Old Trafford on Tuesday.
The former Everton man has been under a lot of pressure after taking over from Sir Alex Ferguson at Old Trafford, an appointment which has riled a lot of fans.
United are more or less out of contention for a place in the top four, something which was unthinkable under Ferguson.
This is the second time in two weeks that the Red Devils have succumbed to a similar scoreline against their rivals, with Liverpool also making easy meal of United in a home fixture.
The Scotsman is likely to be handed a major sum to spend in the summer, with the likes of Toni Kroos and Ilkay Gundogan on his list of prospective targets.
Moyes has thanked the supporters for being considerate on his first season at the club and insisted that he needs more time to turn United's season around, which is on the verge of capitulating.
"Thanks everybody for the support. It was great tonight - we had a lot of support for the team during the game," he told ManUtd.com.
"I genuinely feel that most people understand that this [United's situation on the field] is something that's going to take a bit of time to alter. It can't be something that we're going to do from one Saturday to the next. It's not going to change dramatically in the short time between now and the end of the season.
"I thought we brought it on ourselves. We didn't play well enough from the back to get it out and then we conceded a corner and the marking let us down. We conceded a goal from a corner when we should have been defending tighter and making sure we didn't concede. The key was that second goal. We started the second half badly and it was poor marking for the goal," he concluded.