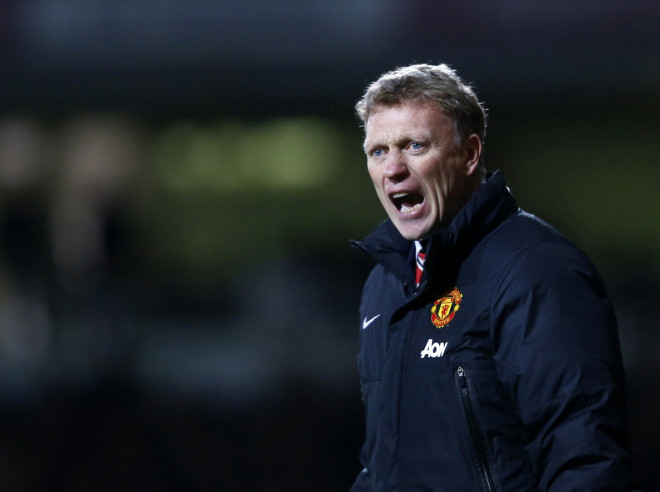 David Moyes believes that their exit from the Champions League this season and next will not have an effect on the transfer market, where they are expected to splash the cash and bring in players to facilitate their return to Europe.
The Red Devils have failed to live up to their expectations following the retirement of Sir Alex Ferguson, who entrusted Moyes with th responsibility of taking the defending champions forward.
The former Everton man was unable to lead United through the transition and after a tumultuous league campaign, find themselves in a position where they will be without Champions League football next season.
However, Moyes insists that this setback will not affect their plans to recruit players for next season. United need a lot of players to compensate for the ones leaving, with more than eight players expected to leave after the end of the season.
The departure of Nemanja Vidic and Rio Ferdinand in central defence warrants a new pairing while the absence of Patrice Evra will force Moyes to delve into the market for a new full-back.
Moyes is also in the market for a central midfielder and has been linked with a host of players by the likes of Bayern Munich star Toni Kroos and former United player Paul Pogba.
"My focus is on getting a side together to get back in the Champions League. We're looking to spend the right money on players who are available and it's not anything to do with Champions League. Any players we've quietly discussed it with are more than happy to join Manchester United," Moyes said.
Wayne Rooney's performance againt Bayern Munich left much to be desired but Moyes insisted that it was due to the fact that he had not trained well as he was carrying a toe injury.
"I thought he was having a struggle striking the ball on some occasions. I was concerned that he hadn't trained all week and he had taken an injection. But he is so vital a player to us, especially with Robin van Persie out [injured]. He just had a couple of opportunities and he couldn't quite take them," he concluded.