Internet browser maker Mozilla is to release a range of smartphones in Europe this year which use its recently unveiled Firefox operating system.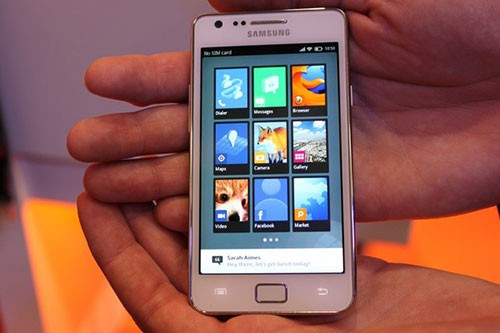 According to the BBC, Chinese phone developer ZTE has partnered with an unspecified European wireless service carrier to sell Firefox powered Mozilla smartphones. ZTE chief executive Cheng Lixin also said that the company may launch a Mozilla phone in the US in 2013:
"We closely monitor the ecosystem and how it evolves. If that is ready and if consumer studies support that data, then we may launch one in the US also this year," Mr Cheng explained to the BBC.
Mozilla's Firefox OS was demoed at CES 2013 in Las Vegas. It will be HTML 5 based and run on cheaper devices that use single-core 800MHz processors.
It follows announcements that Ubuntu and Tizen operating systems will also be moving to smartphones to compete with Google's Android, which currently dominates the market for low-end devices. According to Gartner, 72.4 percent of smartphones shipped in the third quarter of 2012 were Android based.
Analytics firm Strategy Analytics expects that phones using the Firefox OS will capture one percent of the total global smartphone shipments. In a report published in September 2012, the company said:
"To expand beyond niche status, Firefox OS will need to address at least three main challenges; they have low brand awareness among smartphone consumers worldwide, a limited retail presence in the influential United States market, and a relatively modest ecosystem of supporting apps and services."
The Firefox OS demoed at CES 2013 was missing an app store, with only an SEO enabled search function allowing users to search for and download shortcuts to their favourite websites and services.
No exact prices or release dates for any Firefox devices have yet been released.