The New Paymasters: Mobile Point-of-Sale Technology[BLOG]
Daniel Klein, CEO of SumUp, discusses how mobile point-of-sale technology is not only revolutionising how people pay, but also disrupting three major payments industry sectors.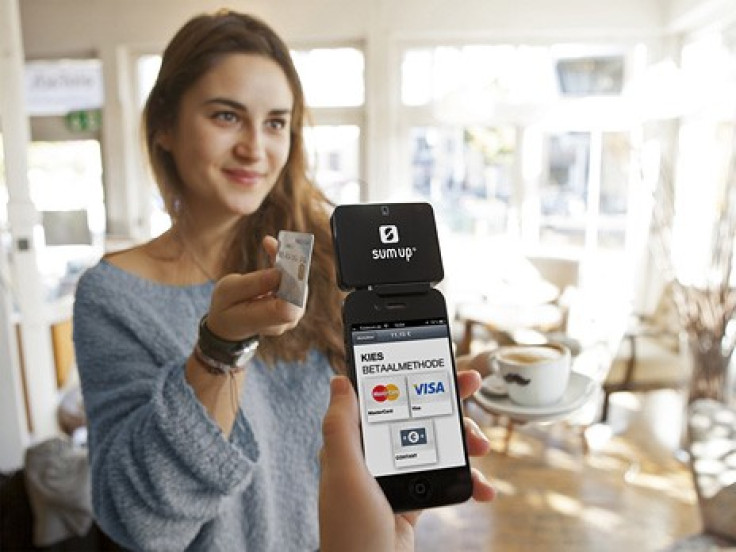 The way we pay for things is changing. Card acceptance is leading this transformation and it all rests on the technology which we carry round with us every day.
Our smartphones and tablet devices contain within them most of the technology required to accept credit and debit card payments. Simply by using an app and a card reader attached to a headphone jack, almost anyone can accept card payments, anywhere and at any time. By leveraging this technology, mobile point-of-sale (mPOS) companies are capturing an ever-growing portion of the payments industry. According to Gartner, the value of global mobile payment transactions will be $235.4 billion (£147bn) in 2013.
It is the flexibility, ease and cost effectiveness of mPOS which makes it such a successful and high-growth industry. In fact, as more and more merchants become attuned to the idea of mobile payments, we are going to see far reaching changes to the payments industry.
Feel the pinch
Many of the companies which deal with traditional card acceptance technology are increasingly going to feel the pinch. Card terminal manufacturers such as Verifone and Ingenico are already coming under pressure as their profit margins are squeezed by the convenience and affordability of mPOS technology.
The traditional units, found in shops all over the world, are not only static but the contracts lack flexibility. Merchants often have to pay high rental fees for a minimum of 12 or 24 months, making them highly unsuitable for a number of small and medium sized businesses.
mPOS contracts on the other hand are generally very flexible, appealing to seasonal operators, pop-ups, merchants on the go and small businesses. As mentioned before, set-up costs are so low, due to the fact that mPOS leverages existing hardware in smartphones and tablets that traditional card payment hardware simply cannot compete on price.
Disruption
However, the disruption mPOS technology causes goes much further than card terminal manufacturers. mPOS companies are also disrupting the point-of-sale hardware industry.
The core point-of-sale technology is available in the free apps offered by most mPOS companies, ie the user is presented with the interface of a cash register on the screen of their phone or tablet.
mPOS companies who are truly on the ball are also increasingly beginning to offer their own end-to-end hardware solutions through revolutionary sales models. This includes cash drawers and receipt printers. By offering the whole package to merchants at a much cheaper price than traditional suppliers, merchants are saving hundreds or thousands of pounds each year.
For small-to-medium sized businesses seeking to move away from only accepting cash payments or from dealing with the hassles of traditional tills, the mPOS solution is increasingly becoming an attractive and affordable all-in-one package.
Long-winded and complicated
The final part of the established payment industry which is being disrupted, is the card acceptance process whereby merchants sign up with acquiring banks. These financial institutions facilitate the processing of card payments for merchants. It is often a long-winded and complicated process which is now vastly simplified by mPOS companies.
Some mPOS companies are now FCA approved and can, in effect, act as acquiring banks. This has cut out the middlemen, banishing complex, paper-based acquiring contracts to the past.
Not only does this benefit merchants and business owners, it also makes the on-boarding process highly scalable. This in turn means that the respective mPOS companies are able to take on tens of thousands of merchants per month, providing them with all they need to be able to accept card payments and run and grow their business.
Logical step
We use mobile phones to email, photograph, check the weather and to carry out countless other tasks - using them accept card payments is a logical step. As more and more retailers become aware of the advantages mPOS solutions have over traditional card payment and till technology, the disruption to the card payments industry will become more pronounced.
Acquiring banks, card terminal and point-of-sale hardware manufacturers are already looking over their shoulders and will need to adapt quickly if they are to survive into the next decade.
Daniel Klein is the CEO of SumUp, leading mobile point-of-sale (mPOS) company in Europe.
© Copyright IBTimes 2023. All rights reserved.