London-based Powa has made a multi-million pound deal with South Africa's First National Bank to use its mPowa mobile payment system.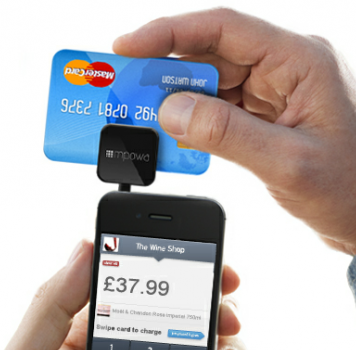 The deal, worth millions, was made around the mobile payment system called mPowa. The deal will see First National Bank replace its existing system with a customised version of the mPowa system.
mPowa is the first mobile payment system to become available in South Africa. The system will be available for use to all merchants using First National Bank.
The system consists of a dongle that connects to phones via Bluetooth or the headphone jack. The platform works across iOS, Android, Windows Phone and Blackberry devices, and offers both chip-and-PIN and magnetic stripe payment methods.
MasterCard and Visa are both accepted by the mPowa system, and so is American Express. The system allows merchants to take payments through their phones, and while other companies offering similar systems concentrate mostly on SMEs who do not have a merchant account, mPowa allows users to join the system to an already existing account.
This means mPowa can still be attractive to bigger businesses and banks for example. The system also complies with the Payment Card Industry Data Security Standard (PCI DSS).
Founded in 2011 by Dan Wagner, mPowa has been compared to US-based Square due to their hardware resemblance. Square, which was founded by Jack Dorsey, co-founder of Twitter, is now considered a mainstream system ever since its deal with coffee giant Starbucks.
The device is also sold in Apple stores in the US, which has led to some speculation about a potential acquisition.
Square is tipped to go into the international market at some point in the next few months, which would put both companies as direct competitor. At this point, however, Square only accepts payments through swiping the card's magnetic stripe, a method that is not as popular in Europe as it is in the US.