M&S Accused Of Burning Palestinian Flag In Christmas Advert
M&S received boycott threats and was forced to apologise after social media users accused the brand of burning paper hats that matched the colours of the Palestinian flag.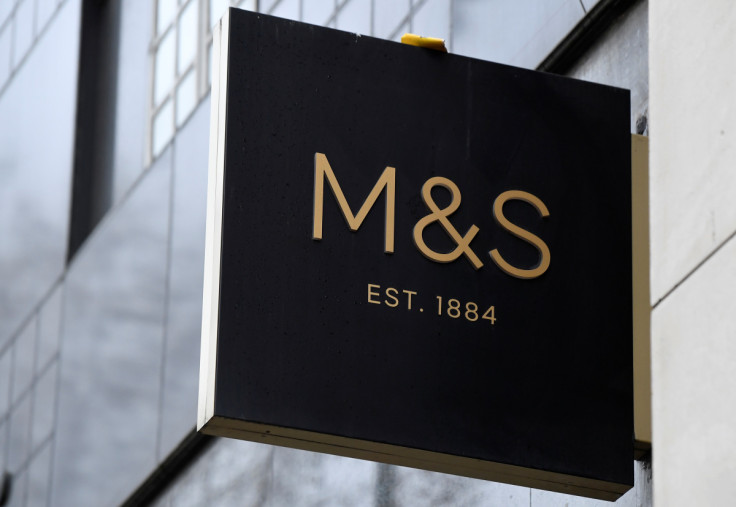 Marks & Spencer (M&S) has been forced to apologise after the retailer was criticised for its newly released Christmas clothing advert that showed burning paper hats.
M&S captioned the outtake image with: "This Christmas, do what you love... like saying no to paper hats #LoveThismasNotThatmas."
The hashtag, '#LoveThismasNotThatmas', is the supermarket's new slogan for the festive season, and sets out to encourage people to enjoy themselves rather than conform to Christmas traditions that they feel forced to partake in.
After M&S posted the advert on Instagram, some social media users suggested that the colour of each hat resembled that of the Palestinian flag amid the catastrophic Israel-Palestine war in the Middle East.
The hats, which were burning on a fireplace, were red, silver and green.
Since Israel responded to Hamas' massacre of Israeli civilians by declaring war on Gaza, more than 1,400 people have been killed in Israel and more than 9,000 Palestinians have been killed in Gaza.
Without fuel being allowed into the Strip, hospitals have been forced to close amid a humanitarian crisis and the Israeli Defence Forces (IDF) have reported that around 240 people remain kidnapped by Hamas.
Responding to the criticism, M&S deleted the Instagram post and posted a statement on X, formerly Twitter that read: "Today we shared an outtake image from our Christmas clothing and home advert, which was recorded in August."
"It showed traditional, festive coloured red, green and silver Christmas paper party hats in a fire grate," the statement continued.
The apology acknowledged: "While the intent was to playfully show that some people just don't enjoy wearing paper Christmas hats over the festive season, we have removed the post following feedback and we apologise for any unintentional hurt caused."
The retailer, known for its large selection of festive snacks, is one of the first supermarkets to release its Christmas advert.
As well as burning paper crowns, the M&S advert also showed violent scenes of blowtorching Christmas cards, hitting an 'elf on the shelf' with a bat, throwing away a boardgame and shredding silver hats.
The violent scenes alluded to the underlying message to ditch stereotypical Christmas activities for other ways to have fun and was accompanied by a female cover of Meat Loaf's 'I'd Do Anything For Love (But I Won't Do That)'.
To the comments that called the advert "disgraceful" and "utter nonsense" on X, the M&S account responded by saying: "This year's ad is about recognising that we all have different Christmases and reminding people that it doesn't matter how you celebrate, just do what makes you happy."
One X user, in favour of the advert, reassured the retailer when they wrote: "Love it! Too much pressure trying to please everyone."
The supermarket has since released its Christmas food advert that features the famous actors Rob McElhenney, Ryan Reynolds and Dawn French as a pair of mittens and a fairy.
Under the new food advert that was uploaded by M&S on X, one user encouraged people to "boycott Marks and Spencer".
In recent weeks, the Boycott, Divestment, Sanctions (BDS) movement has been thrust into the limelight for working to "end international support for Israel's oppression of Palestinians and pressure Israel to comply with international law".
As a result, several companies that are tied to Israel, have been targeted – including McDonalds, Starbucks, SodaStream, Puma and HP.
McDonald's was targeted after it announced that it had given thousands of free meals to IDF personnel.
Free meals will be donated "to all those who are involved in the defence of the state, hospitals, and surrounding areas", the fast food franchise declared.
© Copyright IBTimes 2023. All rights reserved.