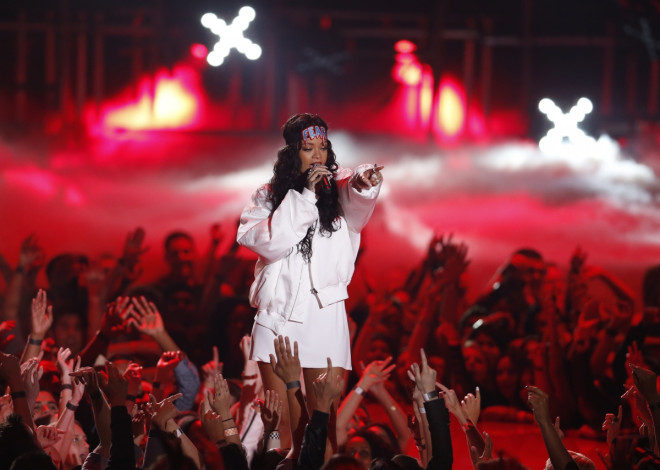 The 2014 MTV Movie Awards at the Staples Center in Los Angeles witnessed a spectacular night featuring rocking performances by pop stars.
Host Conan O'Brien opened the show performing a song with comedian Adam DeVine.
Tyler Joseph and Josh Dun of the American musical duo band Twenty One Pilots performed their new single, Car Radio, from the album Vessel.
Rihanna and Eminem
The most "out of the world" performance of the evening was by Eminem and Rihanna, who performed their number one smash hit, The Monster, for the first time on stage ahead of their Monster Tour this August.
Dressed in matching satin bomber jackets, Eminem and Rihanna made a memorable return to stage since Eminem vowed with We Made You/Crack a Bottle in 2009, and Rihanna's show-stopping rendition of Umbrella in 2007.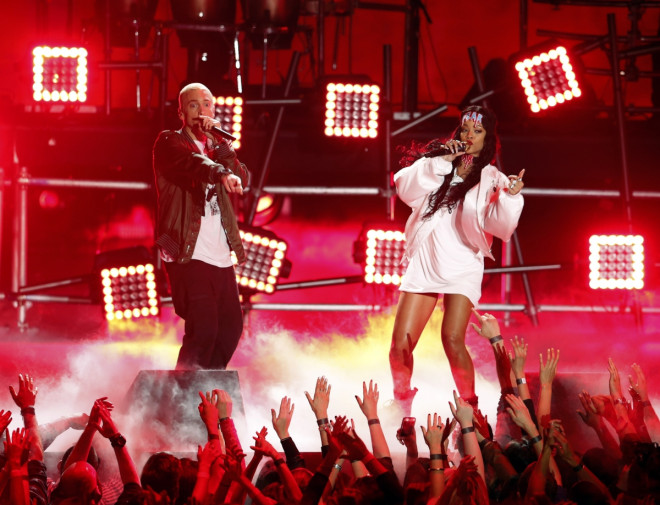 The 26-year-old Rihanna first appeared on stage in what appeared to be a silhouette against a smoky red background. Lights remained dim as she began her vocals and everything was gradually illuminated when Eminem finally emerged.
"Shady immediately began to spit his rap-fire bars at the crowd, while Rihanna got into some head-banging that would've made Lorde proud," according to MTV news.
Watch Rihanna and Eminem performing here.
Ellie Goulding and Zedd
Ellie Goulding and Zedd, two of music's biggest breakthrough artists, gave yet another rocking performance of the 2014 MTV Movie Awards.
British songstress Goulding and Grammy Award winner Zedd performed selections from the soundtrack of the 2014 film Divergent.
Goulding also performed her Beating Heart song from Divergent soundtrack, while Zedd was joined by Swedish singer Miriam Bryant and American musician Matthew Koma for an electrifying performance on his latest single, Find You.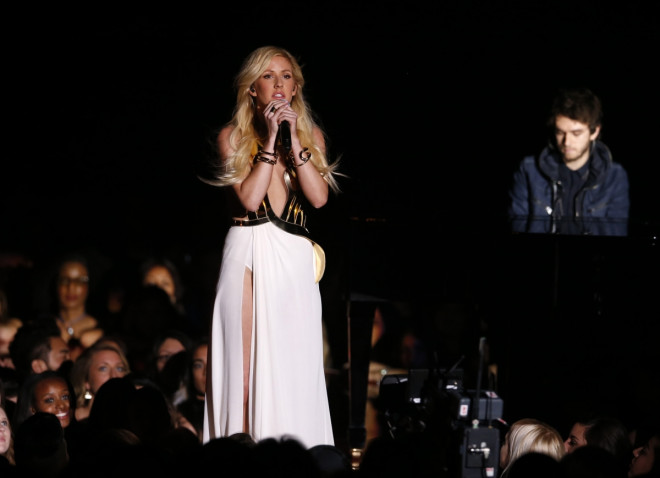 Watch Ellie and Zedd performing here.