Former UFC light heavyweight contender Chael Sonnen believes Conor McGregor getting stripped of the lightweight title could help the Irishman rather than hurt him.
UFC president Dana White confirmed earlier this week that McGregor would be losing his belt and understands why the decision is being made ahead of UFC 223's main event title fight between Tony Ferguson and Khabib Nurmagomedov on 7 April.
McGregor has not defended his title since defeating Eddie Alvarez at UFC 205 back in November 2016 and, having only planned a September comeback later this year, White decided that the division must move on.
Many in the MMA world believe McGregor's stripping will only hinder his legacy further as he is yet to defend any belt that he has won, having also been stripped of the featherweight title. However, that is not the way Sonnen sees it.
"Here's the deal with Conor, guys. And everybody thinks this is some negative thing that is going to hurt Conor," Sonnen said on his official YouTube channel. "It used to be under boxing or even under pro wrestling, you go 12 months [without defending], you're eligible to be stripped. I would just suggest to you, this does not hurt Conor at all.
"Conor still claims to be the 145-pound champion. He's now signing things [as] "champ champ", which is clever. It's going to go nowhere but it's clever. He even trademarked it, which is a waste of his filing fee, but I get what he's doing there."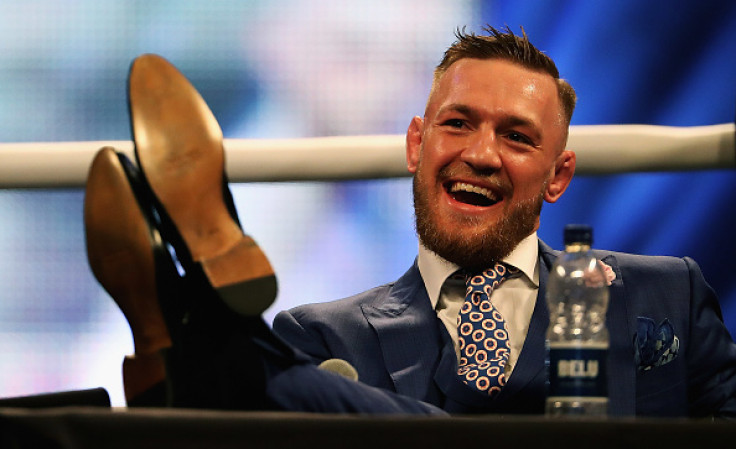 Sonnen added that having never lost any of the titles he has won, the storyline surrounding McGregor's eventual return to MMA will be even bigger if he is to face the winner of Ferguson or Khabib.
"He is the 'champ champ' if he wants to be, he never lost the title, I get it," he said. "So you're not going to hurt Conor, you could really help him though. If Conor doesn't tend to come back, it does not serve him any better to walk out there with the belt as opposed to leaving the ring with the belt.
"To bring a champion back, to bring a fighter back, to contest a championship that he never lost, is a great headline. So take a deep breath, there's no conspiracy here, there's no leverage being played against Conor. There was every opportunity, including a once-in-a-lifetime boxing match with Floyd.
"But if you're a chess player and you look back and see what's happening here, when he returns for a championship, either Khabib or Tony, is a much bigger storyline than defending against the number one contender," Sonnen added.