Dana White has confirmed that Conor McGregor will be stripped of the lightweight title ahead of the UFC 223 title fight between Tony Ferguson and Khabib Nurmagomedov.
McGregor won the title at UFC 205 in November 2016 when he defeated Eddie Alvarez in the second round to become the first fighter to hold two belts at the same time, having already held the featherweight title.
But having not defended his featherweight title for nearly a year, the Irishman was stripped of the title before going on a hiatus for the birth of his son Conor McGregor Jr.
The infamous "Money Fight" followed soon after as McGregor entered the boxing world to earn a lucrative payday in his 10th round loss to Floyd Mayweather in August of last year.
The 29-year-old was expected to unify the title with interim champion Ferguson upon his return to MMA. But with White later revealing that the Irishman was only planning a September comeback which would have made it 22 months without a title defence, the UFC president booked "El Cucuy" to face Khabib at UFC 223.
At the press conference for the event, White claimed the two lightweights would be fighting for the real title but was reluctant to say whether he actually stripped McGregor of the belt.
However, he has now virtually confirmed it by stating that the division and business has to go on.
"I said in the last press conference, that fight [Ferguson vs Khabib] will be for the title," White told TMZ Sports. "It's not for the interim title. That fight is for the title."
"Right [he's getting stripped]. Is he upset? Conor understands. Listen, Conor made a lot of money. He wants some time off, but the division has to go on and the business has to go on."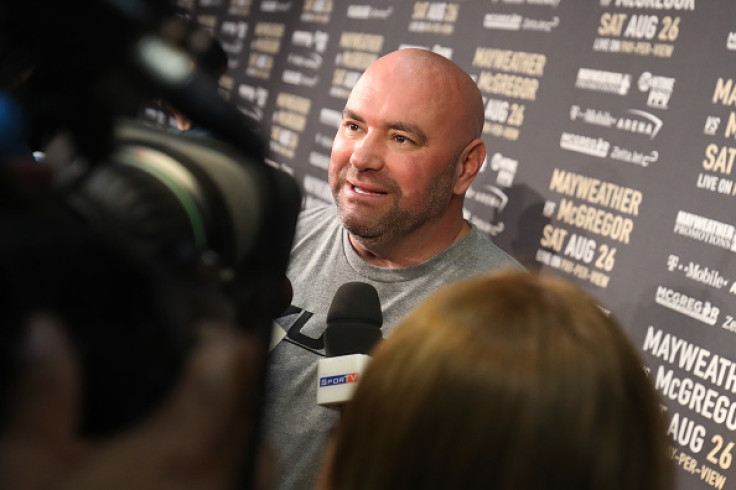 As to whether the Crumlin native ever returns to the octagon, White is unsure given the massive amount of money he made from his boxing ventures. However, he would like to see McGregor face the winner of UFC 223's main event.
"I'd like to see Conor fight the winner," White added. "It was August and then September [for his return], I don't know. I say it all the time, with that kind of money, Conor might never come back. It's a lot of money."
UFC 223 takes place in Brooklyn, New York on 7 April.