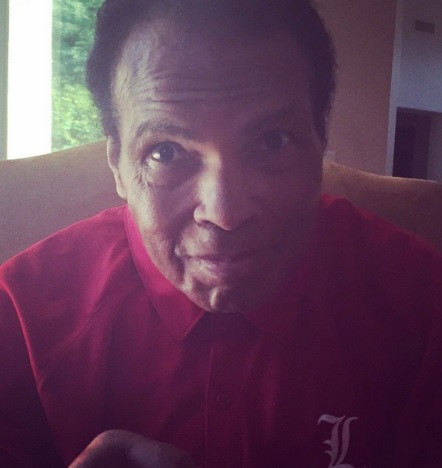 Muhammad Ali fans have expressed fresh concerns over his health after the boxing icon was admitted to hospital for the second time in less than than a month.
Ali was rushed to hospital after guest staying at his Scottsdale home in Arizona found him unresponsive.
"He wasn't responding," a source told Radar Online. "He went to bed Tuesday night, but didn't wake up in the afternoon or evening the next day. He was sleeping for 24 hours."
But a spokesperson for the 72-year-old star, who has been battling Parkinson's Disease since the mid-1980s, confirmed he had been readmitted for follow-up care related to a severe urinary tract infection.
"There were further issues with the earlier diagnosis of a urinary tract infection." Bob Gunnell said in a statement.
News that Ali is expected to be released on Friday 17 January in time for his birthday did little to dispel speculation about his declining health.
Ali was first admitted to hospital on 20 December. Although it was initially reported that he was suffering from a mild case of pneumonia, doctors later determined it was a severe urinary tract infection and he was discharged after 18 days of care.
The last time he appeared in public was last September at a ceremony in his hometown of Louisville for the Muhammad Ali Humanitarian Awards.