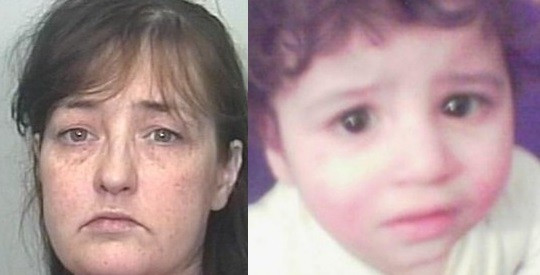 A mother has been found guilty of the manslaughter of her four-year-old son whose mummified body was not discovered until two years after his death.
Amanda Hutton, 43, was convicted of starving Hamzah Khan who was found dead at his Bradford home in 2011. He had died 21 months earlier.
During the trial at Bradford Crown Court, Hutton claimed that she did not starve her child but that he was a fussy eater.
His mummified remains was eventually discovered by police in a travel cot underneath piles of clothes. The body was riddled with insects.
The court heard how Hamzhah had "wasted away" after being fed on a diet of half a banana, half a supermarket pasty and whatever was "lying around" every day. When his body was found, he was wearing a baby grow for children aged six to nine months. Tests also revealed he had the bones of a 12-18-month-old baby at the time of his death.
Hutton was described as a "nasty drunk" who did nothing but "sit in her bedroom and drink vodka" while her son slowly died.
Prosecutor Paul Greaney QC told the court: "Drink was more important to her than her child - a terrible thing to say about a mother, but it's the truth."
Hutton was unable to give evidence in court one day as she turned up drunk.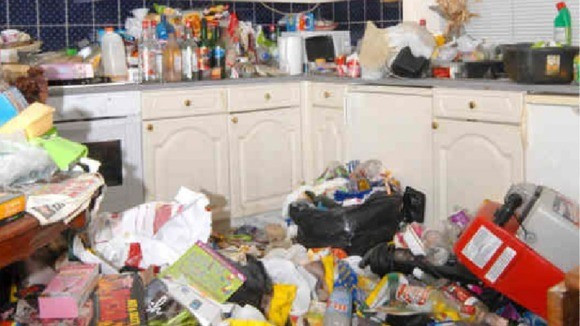 Experts said that Hamzah probably died from malnutrition. Another one of Hutton's sons, Qaiser, told the court how he once saw his little brother eat the contents of his own soiled nappy because he was so hungry.
Hutton denied manslaughter but admitted child neglect and preventing the burial of a corpse.
Hutton had already pleaded guilty to five charges of child neglect relating to Hamzah's siblings, who were aged between five and 13 in 2011. They were also found to be malnourished and had fungal infections in their nails when police searched the house.
A Serious Case Review into how Hamzah's body was left undetected in Hutton's filthy home for two years is due to be published.
Malcolm Taylor, of CPS Yorkshire and Humbleside Complex Casework Unit, said: "This was a truly tragic case involving the death of a little boy, Hamzah Khan, whose body, showing signs of extreme malnutrition, was discovered amidst scenes of the most appalling squalor at the family home in Bradford in September 2011.
"It is heartbreaking to contemplate the suffering Hamzah must have endured."
Hutton is due to be sentenced on Friday (4 October).
Read: Amanda Hutton Jailed for 15 Years for Manslaughter of 'Mummified' Hamzah Khan