Following the bombing at the security headquarters next to the Prophet's Mosque in the holy city Medina on Monday (4 June), a much larger crowd of worshippers than usual flocked to the mosque the next evening to offer prayers.
Standing shoulder to shoulder, and jammed even tighter in front of the Prophet's Tomb inside the mosque, Medina's Muslims demonstrated a silent solidarity against the suicide bomber that killed four security men and left five others injured.
The Medina bombing was a special horror for Muslims worldwide and universally condemned. Hezbollah, the Lebanon-based organization listed as a terrorist group denounced the bombing as "a new sign of the terrorists' contempt for all that Muslims consider sacred".
In a tweet, Syrian scholar Muhammad Al-Yaqoubi quoted the Prophet Muhammad, noting that "anyone who harms the people of Medina, Allah will make him melt in fire like iron or like salt in water (Bakhari)".
Writer Aisha Saeed wrote in a tweet, "As a writer I strive to tease out nuance, explore murky gray. But these people? Medina in Ramadan on the cusp of Eid? This is the face of evil".
The Medina bombing was part of a coordinated attack, presumably by Daesh (it has yet to claim responsibility), that also included a Shiite mosque in Qatif and the United States Consulate in Jeddah. The attacks are believed to be related to the previous suicide bombings at the Istanbul Airport's international terminal, a restaurant in Dhaka, Bangladesh, and a marketplace in Baghdad. In all more than 200 people have died in the attacks.
Although Saudi Arabia has experienced unrest in the Eastern Province, which has a significant Shiite population, its contention is that violence between Shiites and security forces are the result of "external forces."
The bombings on Monday pose a much more difficult problem. For the first time in more than a decade the Saudi government is facing an enemy willing to engage in mass murder. And these extremists operate well below the radar, never announcing to their families their intentions or pledging allegiance to a specific country or ideology.
But Saudi Arabia's Ministry of Interior has considerable experience in eradicating extremist violence within its borders. In 2003 and 2004, al-Qaeda in the Arabian Peninsula left a trail of carnage throughout the country with attacks on residential compounds in Riyadh and Al-Khobar, and an almost weekly series of shooting of individual Westerners. The attacks included the kidnapping and beheading of helicopter engineer Paul Johnson in Riyadh, and the December 2004 bombing of the US Consulate in Jeddah that left nine people dead.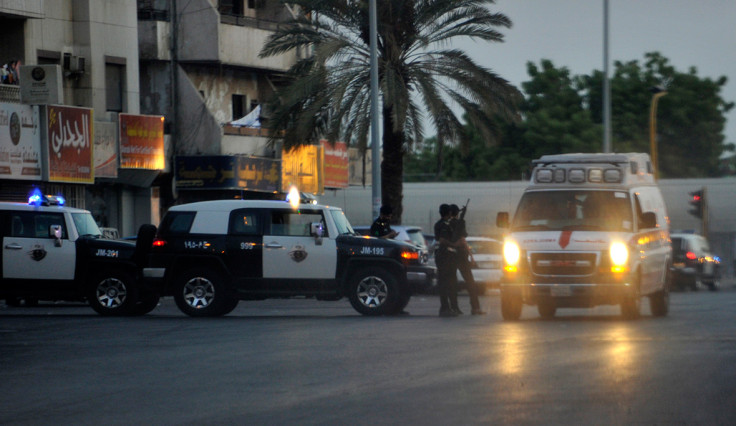 The Ministry of Interior aggressively dealt with al-Qaeda, killing its leader, Abdel Aziz Al-Muqrin, and arresting hundreds of suspected terrorists.
Unlike the AQAP (al-Qaeda in the Arabian Peninsula), which often operated as a cell and adopted battlefield-style operations with mostly Arab fighters, Daesh kills by inspiring young men via the internet to carry out suicide attacks. Attackers work independently and depend on Daesh only for limited logistical support, or receive no support at all.
In addition to Saudis, security forces must contend with disaffected expatriates, who feel maligned or marginalised in their host country. Saudi authorities identified a Pakistani driver, who lived in Jeddah with his wife and her parents, as the suicide bomber in front of the US Consulate.
The Medina bombing not only struck at the heart of Islam, but also the soul of the Saudi government.
Daesh is also a much more sophisticated foe. It has long recruited Saudis via social media and internet-based computer games to carry out acts of terror against their own families. In February, six men lured their cousin, Sgt. Badr Hamdi Al-Rashidi, to the desert and killed him because they were convinced he betrayed Islam as a member of the government's security forces. And in September 2015 two Saudis killed their cousin, Madus Al-Anzi, an army recruit.
Saudi Arabia has not announced its intentions to deal with Daesh following Monday's attacks. But the Medina bombing not only struck at the heart of Islam, but also the soul of the Saudi government. Deputy Crown Prince Mohammed bin Salman, who is directing the war in Yemen and has a reputation as a tough, independent thinker, is likely to take decisive action drawing on the strategy and tactics security forces employed against AQAP.
The challenge facing Saudis, however, is not the security forces' ability to root out extremists. Its intelligence branch is considered one of the world's best, but few Western counterterrorism agencies expressed interest in how Saudi Arabia managed to decimate AQAP's ranks and render it irrelevant.
Given that Saudi Arabia's relations with the United States is at a low ebb as the Obama administration pursues stronger ties with Iran, and the recent rejection by the US to allow Saudi ground troops to fight in Iraq and Syria, the Kingdom is faced with tackling Daesh alone.
Saudi Arabia's track record in quashing AQAP is unrivalled by any other country in the region. That experience will go a long way to eradicating terrorist acts, although the Kingdom must realise that AQAP was essentially a farm league operation compared to Daesh. But whatever challenges the Kingdom's security forces face, it's likely that they will deal with it without much help from other counter-terrorism agencies.
---
Rob L Wagner is an American journalist and former managing editor of the Arab News, a Saudi English-language daily newspaper. He is based in Jeddah, Saudi Arabia.
---