Brexit: Punish the politicians who deceived you - not Europeans and immigrants living in the UK
I blame all populist British party leaders for damning Britain to an uncertain and perilous future.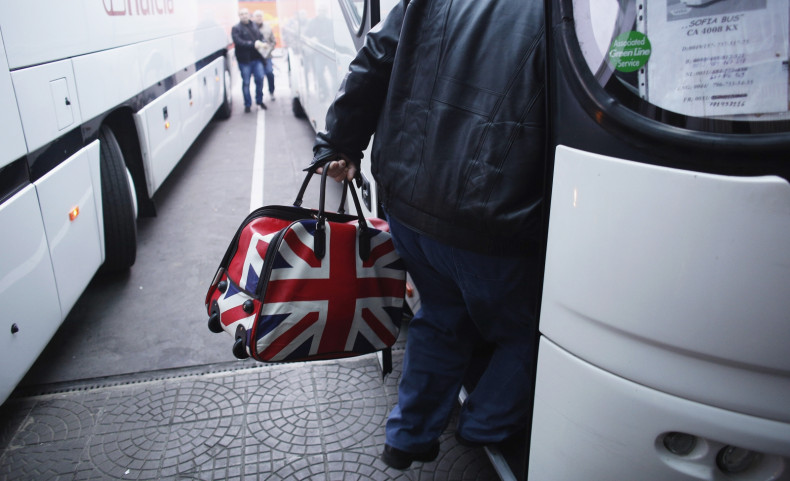 June 23 2016: this date is going to be long remembered in both British and world history. I am afraid this is the beginning of something worse, as we see the consequences just few days after the Brexit vote. The British people look shocked, the EU and the world cannot accept the new reality.
This unexpected event could only be compared with Lehman Brothers collapse in 2008. It was not so long ago that Britain experienced that financial disaster and it only recovered a couple of years ago. I have been living and working in the UK since 2001, where I run a small business and pay taxes.
In 2007 my home country Bulgaria joined the European Union and my status changed to that of an EU citizen living in the UK. I have never applied for British citizenship because I did not need to. All EU citizens are allowed to travel, work and live everywhere in the EU. All these countries have access to the single market of 500,000 people in the EU.
The great success of the economy and prosperity in the UK was broken down once the results of the referendum came out, and now an era of uncertainty has begun. British people decided that their future lay in destroying what has been built over decades.
My life as an European citizen living in the UK – and that of my family – will change completely now. Can we stay here? How are we going to work? What rights are going to be taken from us? Do we have to leave the country? Yes, we have heard lots of promises from Boris Johnson saying nothing is going to change, but I can never believe a person who manipulated the British public.
As for the 'pub politician' Nigel Farage, he has used hatred of 'migrants' from the EU to brainwash the minds of Leave voters.
Now the two million EU citizens living and working in the UK are facing another problem – racism and xenophobia that has come as a result of the vote. How are we going to be protected from that? What is wrong with these people? The British are more than welcome all over the EU – they are warmly welcome in my country, Bulgaria, too. But here it seems that we have suddenly flipped from being respected workers to public enemies.
To the fascists and racists and racists out there, I will say one thing: the Leave vote means the UK is leaving the EU – it does not mean that EU citizens will leave the UK. I will stay here and I will fight back against everyone who dares to attack me.
I blame all British people who blindly believed populist party leaders that blame immigration for their problems and an incompetent government that brought the UK to this new economic, financial and political crisis. You have screwed up. Britain should now punish all those liars and deceivers who misled you and brought shame and poverty to your country.
Britain does not deserve this uncertain future. Nobody living in the UK deserves to be a victim of a hate crime. I have been living here for fifteen years and I feel this country is my own – every bad thing which happens to the UK hurts me too.
I understand that the Leave voters could not predict the consequences from their vote, but now they are tasting the reality. It is never too late for another step to correct this historical mistake. I believe Brexit is not going to happen and the wisdom is going to win. We are stronger united!
---
Emil Rusanov is a London-based businessman and the editor of Bulgarian-language newspaper Budilnik.
---