A weird fish with two mouths has been caught in a lake in Australia by fisherman Garry Warrick.
The bony bream turned up in his net while fishing in lake Bonney in Riverland, South Australia.
"Both mouths are actually joined together," he told ABC."The top one opens and closes but the bottom one looks permanently open. Other than that, it looks like a normal fish."
Warrick, who has been a commercial fisherman for over 30 years, said he has caught deformed fish in the past, including one that had a dolphin-shaped head.
However, he said this was the first time he had come across anything like this.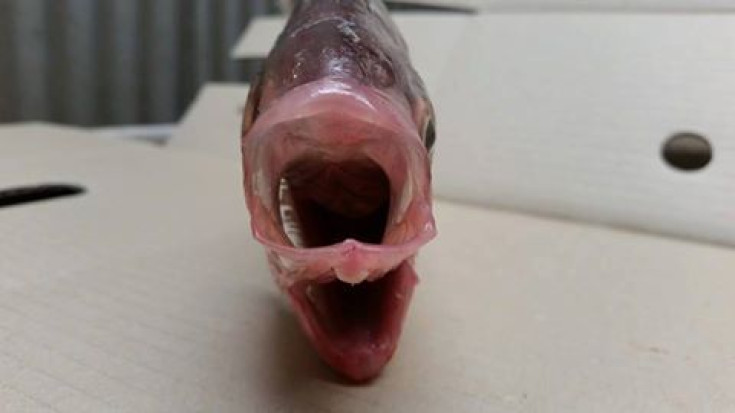 "I normally pack them for cray bait and fertiliser but this one I put in the freezer," he said.
"I hadn't really told anyone about it other than my wife, and she said you might as well put the photos online."
This follows the birth of two mutant pigs with penises on their heads – one in Scotland and the other in China.
The condition of having more than one facial feature on the head is known as diprosopus. It is extremely rare and although often considered to be to do with conjoined twins, it is not a result of the fusion or incomplete separation of two embryos.
It occurs because of abnormal activity by the protein SHH – sonic hedgehog – which plays a role in facial patterning during embryonic development. Normally two-faced animals do not survive because of associated internal organ abnormalities that also arise.