MWC 2012: Nokia Lumia 610 Preview [PICTURES]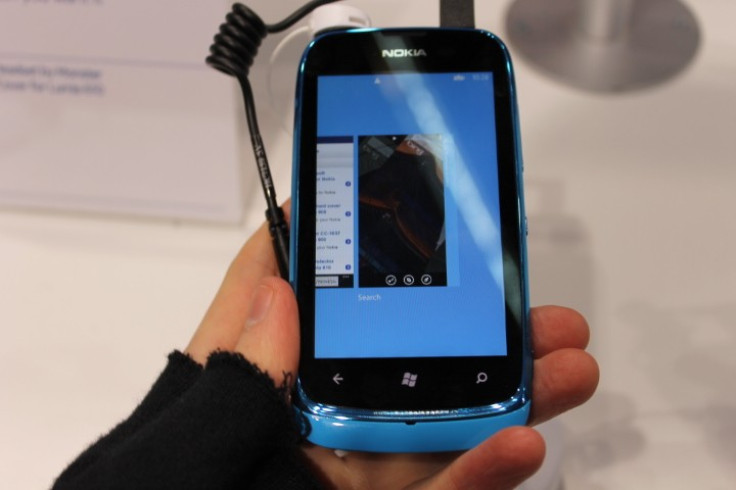 Following its MWC unveiling, the International Business Times UK had a chance to try Nokia's Lumia 610, these are our opening impressions.
Tech Spec
Though Nokia hasn't revealed the device's full spec, what we do know of the device indicates that it really is budget. The company hasn't revealed the processor speed, but considering the device is set to run off a piddly 256MB of RAM - which it can only do thanks to the re-worked version of Windows Phone it was unveiled alongside - it's likely not going to be big.
That said, in our time with the device Microsoft technical magic did seem to have worked. The device, while not greased lightening, was responsive - more so than many mid-range Android smartphones we've played with. While playing with the 610 we loaded a webpage and watched a YouTube video, all while zooming and scrolling to our hearts content with little to no chug.
In fact in our time with unit, the only thing we noticed was the slightly hazy quality of the 610's 3.7-inch WVGA screen - though being fair we do spend the majority of our time playing with top-end AMOLED displays so this is to be expected.
Unfortunately, we didn't get a chance to play with the 610's 5-megapixel camera, making it difficult to judge its quality. One other side note is that the device only comes with 8GB of storage - an amount that would soon disappear if the device was loaded with music and video files.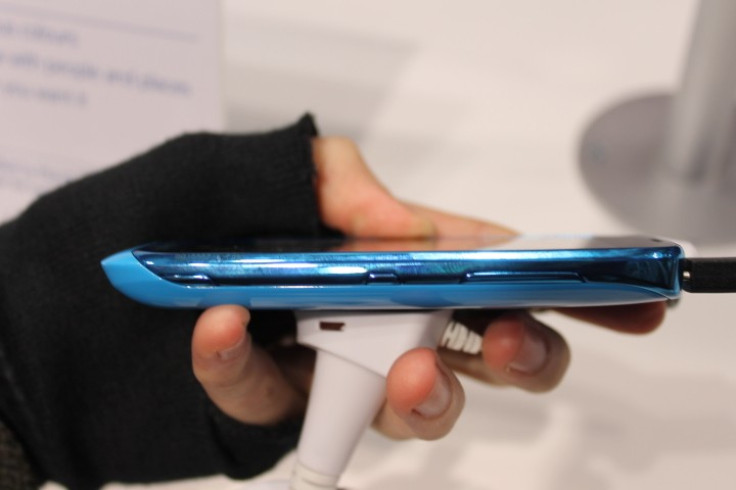 Look and Feel: A Classy Shot at the Low End
Moving in a different direction to the Symbian's last hope, the Pureview 808, Nokia's Lumia 610 targets the low-end, budget market, attempting to offer Windows Phone functionality at a bargain basement price.
Despite this, the Lumia did feel good in our hand, the units curved design and 3,7-inch screen, while not feeling as classy as a Galaxy Nexus, didn't feel overtly budget. While predominantly plastic the device felt sturdy - a good thing considering Nokia said the device would be perfect for young smartphone users.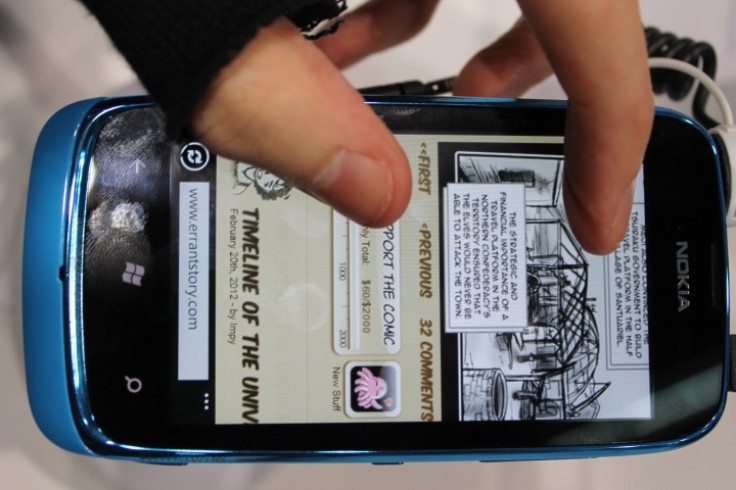 New Apps
A key selling point of the 610, past its price, will without a doubt be the units new apps. The 610 comes loaded with both a revamped version of Nokia's maps and the company's new Library app.
Adding a host of new maps and an offline mode the maps update did seem minor compared to the Library app's addition. Another feature we didn't get a chance to get a proper play with but did get a nice demo of, was the 610's new Library app promises to let users download and read books and magazines. It also house a nice build your own magazine feature, letting users create their own magazine by listing the news pieces they're interested in. This can then be added as a dynamic tile of the phone's UI that updates as new pieces come in.
Price and Release Date
The Lumia 610 will be available in Q2 2012 for 189 Euros - pre-tax. Overall, though its not re-working the wheel, it is nice to see another serious Windows Phone entry into the budget handset market.
Check back at the International Times UK later in the year for a full review.
© Copyright IBTimes 2023. All rights reserved.