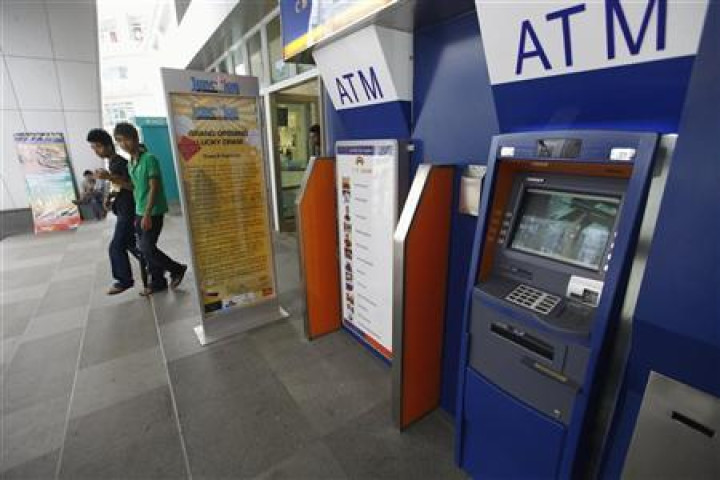 The move by Myanmar's central bank to grant operating licenses for nine foreign banks in the country will improve the domestic financial sector - but expansion of banking in the former-socialist system faces many supervisory and managerial challenges, Moody's said.
Last week Central Bank of Myanmar granted preliminary approvals to nine foreign banks to commence limited banking operations in the country, opening the financial sector to international participation.
Moody's said it is a credit-positive measure and signals the government's advancement of a broad reform agenda that the sovereign began in 2012. The rating agency has not rated Myanmar yet.
"The entry of foreign banks in Myanmar continues a liberalisation in the investment regime and will diversify the trade and investment financing options available to foreign companies operating in the country," Moody's said in the Credit Outlook.
This will improve access to capital, allowing Myanmar to more readily finance its imports and its current-account deficit.
According to the International Monetary Fund, Myanmar's current account deficit has widened to 4.4% of GDP in the fiscal year that ended in March 2013, from a surplus of 0.4% in fiscal 2008.
Selection
For more than 50 years, no foreign banks had been allowed to operate in the country, although 34 have representative offices in Myanmar.
In Myanmar, bank loans comprise just 19% of GDP, compared to ten times as large ratios of some frontier market economies in the region, Moody's noted.
"Owing to decades of economic isolation and a nationalisation of foreign banks in 1962, Myanmar's financial system is shallow," Moody's said.
The nine banks selected among 25 applicants are all based in the East Asia-Pacific region: Three from Japan, two from Singapore and one each from China, Australia, Thailand and Malaysia. There is none from India, a major neighbour.
Those banks participating are: Japan's The Bank of Tokyo-Mitsubishi UFJ, Sumitomo Mitsui Banking Corporation and Mizuho Bank; Australia and New Zealand Banking Group; Thailand's Bangkok Bank Public Company; Industrial & Commercial Bank of China; Malaysia's Malayan Banking Berhad; Singapore's United Overseas Bank Limited; and Overseas-Chinese Banking Corporation.
Challenges
These nine banks now have 12 months to fulfil commitments outlined in their original proposals and to comply with central bank regulation.
Although the granting of licenses paves the way for an expansion of Myanmar's financial sector, license recipients will initially only be able to provide banking services to international corporations.
Foreign banks will be prohibited from engaging in retail banking and will not be allowed to lend in local currency unless they partner with a local bank.
Despite the restrictions, the entry of foreign players will add an element of competition to Myanmar's banking system, which is currently dominated by four state-owned banks that account for nearly three quarters of total assets.
However, even with an enhanced competitive environment, the expansion of Myanmar's banking system will likely face many supervisory and managerial challenges.
"History has shown that the transformation to a market system from a formerly nationalised, socialist system is a bumpy process often accompanied by financial crises. Such was the case in Vietnam in 2012," Moody's said.
Optimism
The inclusion of foreign banks should improve overall institutional strength, which is currently a credit constraint for Myanmar, by infusing a degree of competition, training personnel and facilitating a transfer of technology, Moody's added.
This is an important first step toward the transformation of a financial system that is predominantly cash-based, and where a large unregulated shadow banking system exists, the rating agency noted.