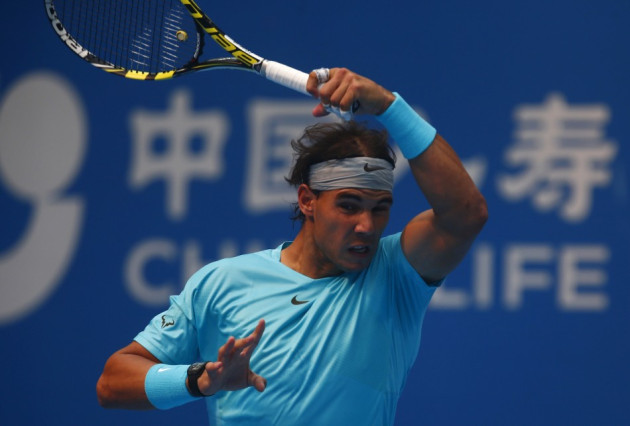 Rafael Nadal will yet again take on Novak Djokovic as the top two players in the world face each other at the National Tennis Center in the final of the 2013 China Open Men's Singles. The Spaniard will regain the top spot in the ATP world rankings on Monday after making it to the finals in Beijing.
Where to Watch Live
The play starts at 9am BST. Live coverage of the game will be available on Sky Sports 3. Real-time internet updates are available on the sport's official website.
Overview
Nadal registered his place in the final of the China Open in Beijing after Tomas Berdych retired from the semi-final clash with a back injury. The Spaniard was leading 4-2 in the first set and the fourth seed Czech was forced to withdraw after the sixth game due to injury.
Meanwhile, Djokovic made it to the finals after comfortably defeating Richard Gasquet in two sets 6-4, 6-2, in the semifinals. The Serbian is currently on top of the world rankings with 11,120 points, while Nadal is 260 points behind his opponent.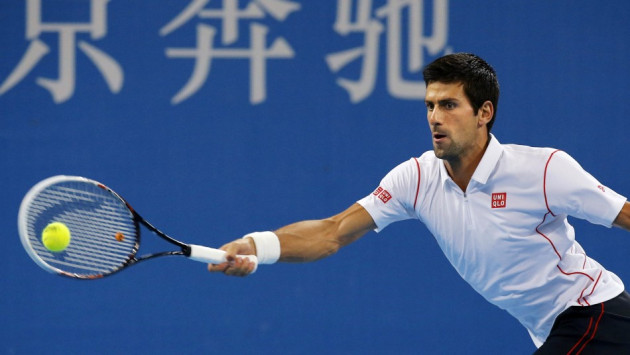 The winner of the China Open will be awarded 500 points while the runners-up will collect 300 points. With Nadal trailing Djokovic by 260 points, irrespective of the outcome, the Spaniard will take the World No 1 spot in the ATP rankings.
Head-to-Head
Nadal leads the ATP head-to-head against Djokovic 22-15 overall and 8-3 in Grand Slam meetings. The duo has met in six Grand Slam finals and the Spaniard has won it on three occasions while Djokovic won the other three finals. Nadal also holds a 3-1 lead in the three previous meetings between the pair this year.
However, Djokovic still leads Nadal on hard courts 11-7 and in the ATP finals, both are tied with five wins each.
China Open History
The two fiercest rivals in tennis have never met each other at the National Tennis Center. They will face each other for the first time in the history of the China Open. Djokovic has made it to the finals in Beijing on four occasions since 2009, winning it three times in the process. Nadal has won the tournament only once, in 2005.