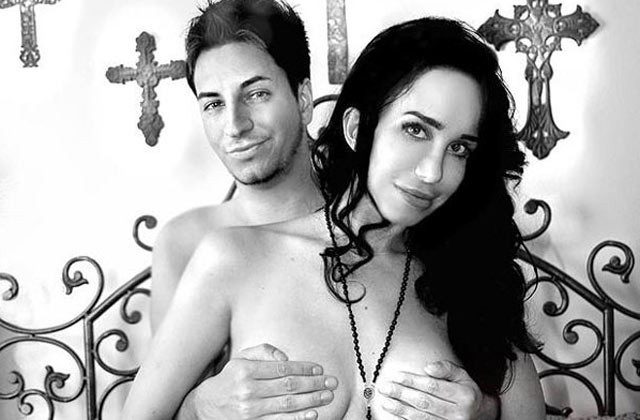 Nadya \'Octomom\' Suleman has courted more controversy after stripping off for the cover of her new pop single and album.
According to gossip website TMZ, the 37-year-old reality star sings and raps on the Sexy party track, which she hopes will help launch a music career.
Suleman, who found fame after giving birth to octuplets in 2009, recorded the song with US reality TV star and musician Adam Barta in June.
The racy cover image sees the mum of 14 posing against a backdrop of crosses and rosary beads around her neck while Barta cups her bare breasts.
Suleman reportedly drew inspiration from Madonna\'s hit Like a Virgin for the artwork.
Ahead of the unveiling, Barta told fans on Twitter: \"So excited for our #Madonna-inspired CD cover! She is a childhood idol for me too! #Octomom.
He then tweeted: \"Here it is everyone! The cover you have been waiting for! Octomom - The Topless Album Cover.\"
Cash-strapped Suleman has been been exploring various career avenues including adult porn and exotic dancing to help pay the bills.
Her recently launched website, which allows the public to donate money to help pay her mortgage, is her most bizarre venture yet.