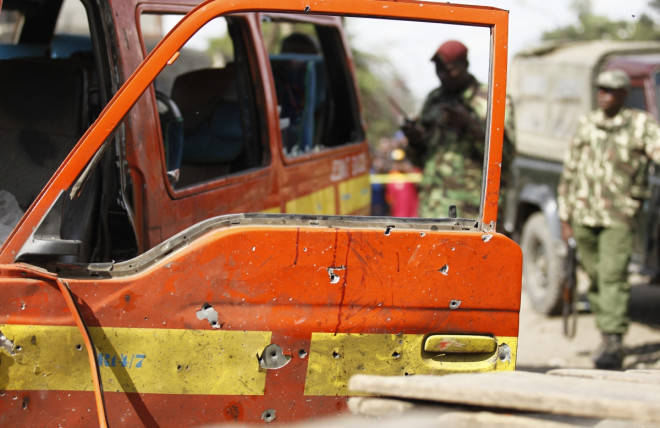 Gikomba market, the scene of twin bombings that killed at least 10 people, is just two miles from al-Shabaab's Eastleigh stronghold, otherwise known as "Little Mogadishu", in the suburb of Nairobi.
While no group has claimed responsibility for the attacks in the Kenyan capital, the location of the bomb blasts has increased fears that the Islamist militants were to blame.
A number of attacks have previously been traced to Eastleigh and Kenyan officials have held the terror group responsible.
In April, six people were killed in bombings and approximately 627 people were arrested in the suburb. which is home to s Kenya's main Somali diaspora.
The Islamist group have warned that the Kenyan government is a legitimate target because of Kenyan troop participation in the African Union peacekeeping force in neighbouring Somalia.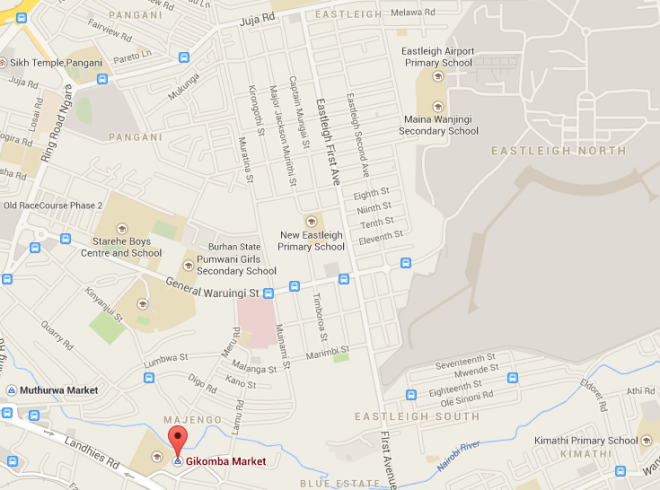 Eastleigh is almost entirely inhabited by Somali nationals and most of the businesses are owned by Somalis, which experts say allows al-Shabaab - a predominantly Somali outfit - to gain a foothold in the capital.
The group was responsible for the siege of Westgate shopping centre in Nairobi in September in which 67 people were killed.
The district has been hit by a series of grenade attacks in the last year including one last month which killed six and one in December in which four people died.
Kenyan president Uhuru Kenyatta has condemned the militants for putting Kenya's once lucrative tourism sector "on its knees".
Operation Usalama (Peace) Watch, Kenya's anti-terror operation against Somali inhabitants, has prompted accusations of beatings, theft and rape.
Usalama has resulted in the arrest of almost 4,000 people across the capital of whom 447 are still in custody and 82 have been sent back to Somalia for illegal entry.