Twin bomb blasts have struck Gikomba market in the Kenyan capital of Nairobi, leaving 10 dead and up to 70 wounded, according to the Kenyan Red Cross.
The first explosion took place in a minibus and the second detonated in the large Gikomba market, according to the Kenyan National Disaster Operation Centre.
"Very many people are injured. I don't know how many are dead but for sure there are fatalities," Mwangi Maina, a trader at Gikomba Market, told Reuters.
Five red cross ambulances are reportedly at the scene to treat victims of the blasts.
Kenyan President Uhuru Kenyatta issued a statement in reaction to the blasts which said: "Many countries are faced with this particular problem (terrorism). All of us must be united to ensure that we fight it."
"We will do what we can as a government. We in Kenya, are committed to this fight and we urge Kenyans to work with us."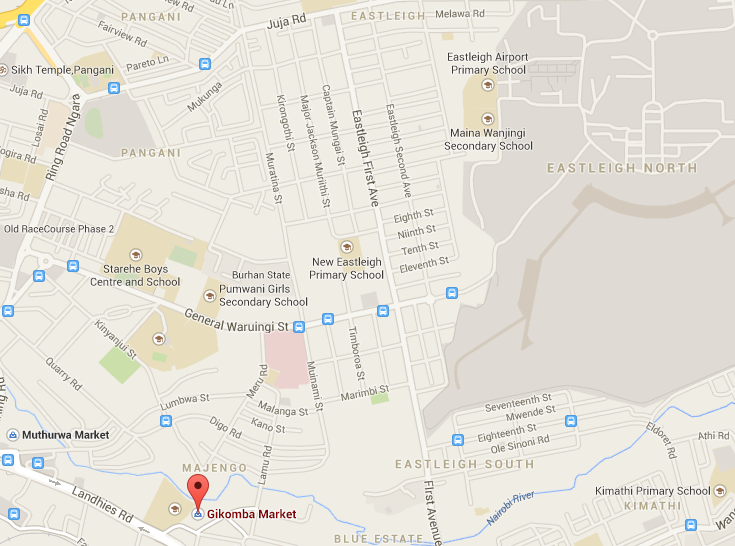 Earlier this week, Kenyan authorities increased security at bus stations with all passengers screened before boarding and all vehicles requiring clear glass windows.
It was not immediately clear who was responsible for the attack but the capital has been besieged with attacks by the al-Qaida-affiliated Islamist group al-Shabaab.
The group are waging an insurgency against the Kenyan government because of the presence of Kenyan troops in neighbouring Somalia.
The attack comes just a day after British officials warned tourists to leave the East African country's resort of Mombasa because of a heightened risk of terrorism.
Hundreds of British tourists are being evacuated from Kenya after the Foreign Office warned of a "high threat" of terror and kidnapping.
Holiday operators Thomson and First Choice are making arrangements for holidaymakers to leave the coastal region of Mombasa and have cancelled all flights to the region until October following the warning.