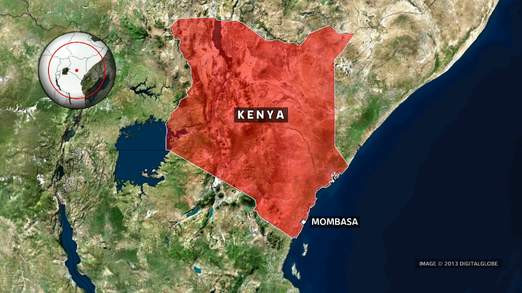 Three people have been killed following twin bomb blasts in Mombasa, Kenya.
Several others are also said to have been injured by the explosions.
The first blast occurred at a busy bus station near the city centre in Mwembe Tayari.
A grenade was reportedly thrown in a mini bus that had just arrived from Nairobi, killing three people, and wounding seven others.
The second blast occurred near a beach resort hotel, the Reef Hotel, in the Nyali area of the city.
An unattended bag was abandoned at the gate of the hotel after it was found to contain what looked like an explosive device. There were no casualties as a result of the blast.
It is thought that a third attack was planned for a nearby cinema complex, but was unsuccessful.
A police official confirmed the reports saying: "We had two incidents. One at the bus station where three people have lost their lives. In the second incident that occurred near a hotel in Nyali there were no casualties."
Kenya has been targeted by gun and grenade attacks in Mombasa and central Nairobi, which the government has blamed on the al Qaeda-linked Somali group al Shabaab.
Al-Shabab was accused of carrying out an attack on a church in Mombasa in March that killed six people.
Last year, a terrorist attack on Westgate shopping mall in Nairobi left at least 67 people dead.
No organisation has yet claimed responsibility for the blasts.