Not much has been said about Skepta's dating life over the years, but it has now been reported that he is romancing supermodel Naomi Campbell.
The Shutdown hitmaker of Boy Better Know, 35, has grown close to the global fashion icon, 47, after being introduced by mutual friends, according to The Sun.
The rumoured new couple partied together at Paris Fashion Week on Thursday and Friday ( 18019 January). Skepta shared a snap of the pair together on Twitter back in October alongside a love heart emoji, but no one suspected a relationship.
A source told the newspaper: "Naomi and Skepta have been meeting up for a string of secret dates.
"They are both very creative which is why they have hit it off with each other. Things are going well but they are taking it very slowly."
The rapper previously spoke about Campbell in June, stating: "Naomi Campbell is my favourite cover girl. She broke down boundaries by doing those early Vogue covers."
While Campbell's previous partners have included multimillionaire tobacco boss Louis C Camilleri and former fiancés Adam Clayton of U2 and Formula One ace Flavio Briatore, Skepta's love life has been largely under wraps.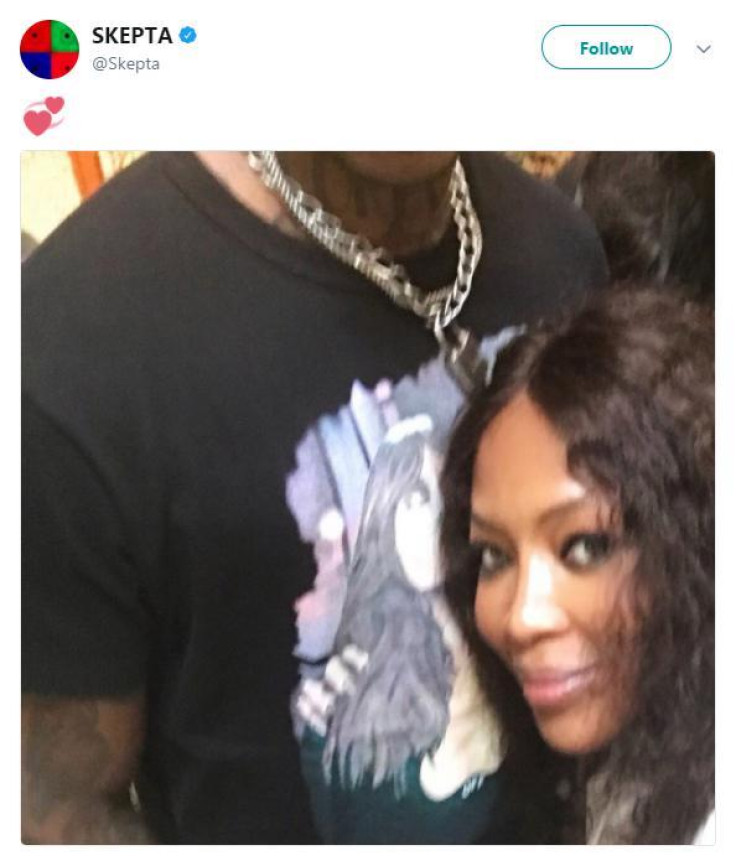 Skepta – whose real name is Joseph Junior Adenuga – is often regarded as the king of grime and has released four studio albums, winning the prestigious Mercury Prize in 2016 for his album Konnichiwa.
He actually started his career as fellow grime rapper brother JME's DJ, and only began rapping after Wiley convinced him to try it out. Despite winning Best Video at the 2014 MOBOS for hit single That's Not Me, he later revealed that it only cost £80 to make; the hat he wore cost £70 and he spent £10 on petrol to get to the video shoot.