Napoli are considering raising the release clause in Dries Mertens's contract to ward off potential suitors such as Liverpool and Manchester United, according to reports.
Football Italia claims the Serie A leaders are worried that Mertens, 30, could attract bids in the summer due to his relatively low release clause of €28m (£25m).
The Belgian forward has reportedly told the club that he is willing to renegotiate his release clause but only if he is offered higher wages.
Mertens signed a new contract at Napoli only last May, extending his stay at Stadio San Paolo until 2020.
The 30-year-old has ruled out leaving Napoli until he won the Serie A championship, saying in an interview last month that he was eager to end the club's 28-year title drought.
"This is a strong team, in which I firmly believe," he was reported as saying. "[Coach Maurizio] Sarri has transferred to us his way of understanding football, a philosophy which distinguishes us from the others and which allows us to express our game in the best way: if we keep the ball, we're always in command.
"I stayed with Napoli because I believe in this group, this project and Sarri's strength. I could have earned a lot more money in China but this is my city and the fans deserve to win."
However, the Belgium international has admitted in the past that Premier League football intrigued him and has refused to rule out a future transfer to England.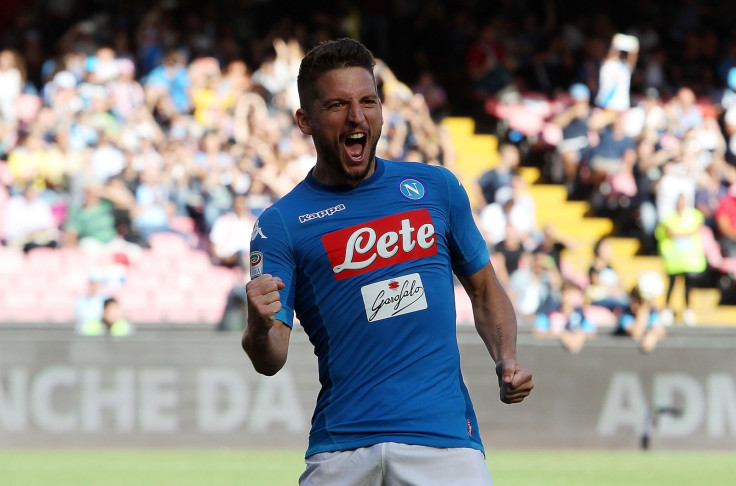 "I'm happy in Italy and I'm fine at Napoli, but maybe in the future I could come to England," Mertens told Sky Sports in November.
Napoli are sitting top of the Serie A table, one point ahead of defending Italian champions Juventus.
Meanwhile, Napoli are in talks to sign Barcelona winger Gerard Deulofeu for a fee in the region of €20m.