Nasa is hoping to interest more children in space and science by teaming up with start-up littleBits to make an electronic space kit to build a Mars Rover or International Space Station.
Educational start-up littleBits teaches children electronics with a large library of tiny circuit board modules that snap together with the help of tiny magnets.
Each module has a specific function, be it a motor, button, sensor, light or threshold, and devices can be built without any soldering, programming or wiring. The snap-together concept is similar to that used by Lego.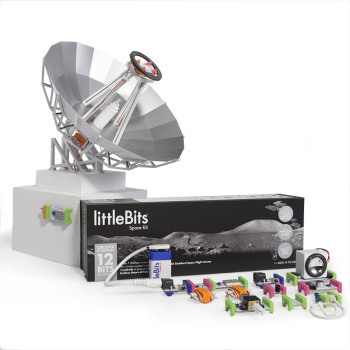 The littleBits Space Kit costs $189 (£110) and has been designed with help from Nasa scientists and engineers. Children will be able to build and remotely-control a mini Mars Rover, a satellite dish, a sound transmitter to send music wirelessly or a light sensor.
"With the days old discovery of earth-like planet Kepler-186f, SpaceX's successful docking at the International Space Station, recent evidence of the Big Bang, and the introduction of Neil deGrasse Tyson's new 'Cosmos' documentary, space is more than ever at the centre of the cultural conversation," said littleBits founder and CEO Ayah Bdeir.
Included in the kit are 12 modules, five Nasa lesson plans and 10 hands-on projects which cover engineering and science, including how scientists communicate with spacecraft billions of kilometres away and how electromagnetic energy is transmitted.
More free lessons and projects that can be used with the kit are available on the littleBits website.