Nasdaq and S&P 500 manage modest gains while Dow hit hard by financial sector
Oil prices got a boost after supply data revealed larger than expected supplies.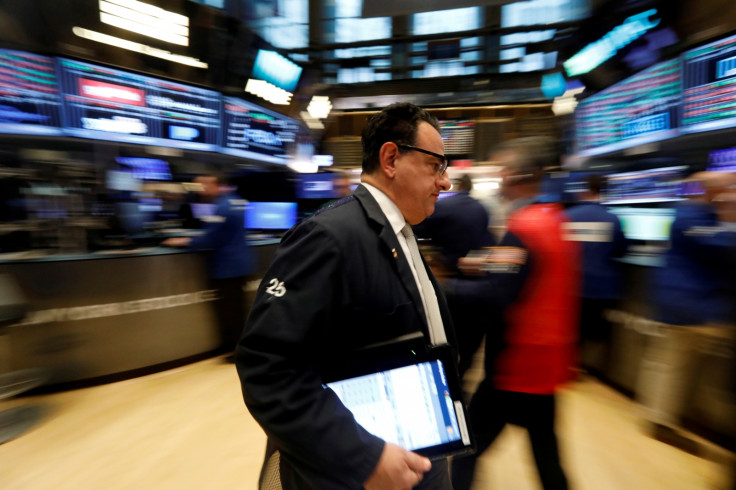 US stocks closed with a mixed picture on Wednesday (8 February), with modest gains in the Nasdaq and financials dragging down the Dow Jones. Meanwhile, oil prices managed to rebound after the release of supply data.
The Nasdaq Composite rose a mere 8.24 points, or 0.15%, to settle at 5,682.45. The S&P 500 also made gains, jumping 1.59 points, or 0.07%, to close at 2,294.67. According to MarketWatch, utilities and real estate drove gains, while financials led losses as it dropped 0.75%.
The Dow Jones dropped 35.95 points, or 0.18%, to finish at 20,054.34. Goldman Sachs contributed the most to losses, while Apple managed to close near an all-time high, CNBC reported.
Bank stocks took a hit, as the SPDR S&P Bank ETF (KBE) and the Regional Banking ETF (KRE) dropped about 1% and posted a three-day losing streak. CNBC noted that banks have become the best performers since President Donald Trump's election, with investors betting on deregulation, corporate tax cuts and government spending.
Financials were also affected by falling yields, with the Treasury benchmark 10-year yield falling to 2.364% and the short-term two-year yield holding around 1.161%.
"The market [is] trying to come to terms with whether the new administration and Congress will be able to work together effectively or not," Brad McMillan, chief investment officer for Commonwealth Financial Network, told MarketWatch.
"Most of the positive expectations were based on the assumption that we were at the end of the gridlock era, and that the Trump administration and Republican Congress would work together."
McMillan added that the possibility of repealing Dodd-Frank is looking less likely, as is the possibility of the Trump administration working with Congress.
Meanwhile, WTI crude futures rose after data from the Energy Information Administration revealed US crude oil inventories jumped for a fifth consecutive week. Supplies climbed by 13.8 million barrels last week, MarketWatch reported.
"We've had pretty steady oil prices for a while, but we've gotten some volatility recently," Randy Frederick, vice president of trading and derivatives at Charles Schwab, told CNBC. "But in general, it doesn't become a drag or a benefit on the market as long as it stays in that $50 to $55 (£39.88 to £43.87, €46.73 to €51.41) range."
Gold futures for April delivery jumped $3.40 to settle at $1,239.50 per ounce.
© Copyright IBTimes 2023. All rights reserved.