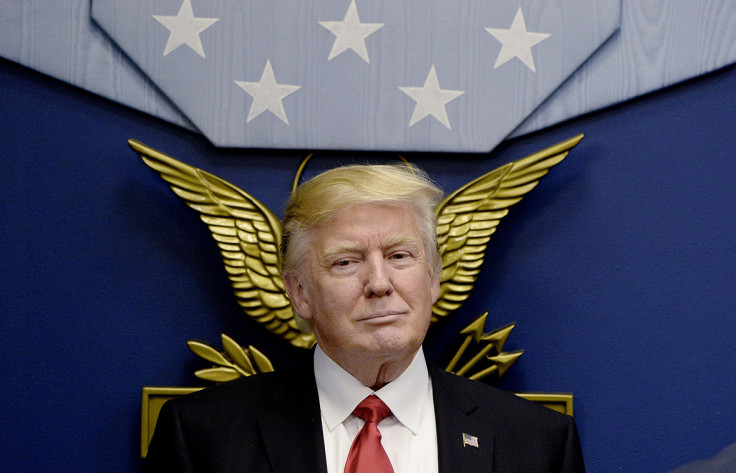 US President Donald Trump has signed an executive order reviewing banking rules, which he said would be "cutting a lot out of Dodd-Frank."
The 2010 Dodd-Frank Act was passed in the wake of the Global Financial Crisis of 2008-09, and repealing and replacing the regulations was a campaign promise of Trump's.
Although the order, signed on Friday (3 January) did not go into specifics, Trump said at a White House meeting with business leaders he expected the administration to cut from Dodd-Frank.
"I have so many people, friends of mine, that have nice businesses that can't borrow money...because the banks just won't let them borrow because of the rules and regulations in Dodd-Frank," he said in comments carried by Reuters.
Among other proposals, the wide-ranging review will look at Consumer Financial Protection Bureau (CFPB), the US agency that looks at the protection of customers of banks, lenders, and other financial outfits.
Trump has also signed a memorandum to delay Barack Obama's 'fiduciary rule' from coming into effect and giving the Labor Department the decision on whether or not the rule should be scrapped.
The 'fiduciary rule' was aimed at blocking financial advisers from steering clients toward investments with higher commissions and fees that can dent retirement savings, for a period of 90 days while a review of the rule is conducted.
Critics of the rule say it limits investment choices of retirees by forcing asset managers to steer them to lower risk options, while its supporters and the Obama administration argued it was necessary to protect Americans from conflicting advice and unnecessary costs.
But Trump's financial proposals have drawn fire from Democrats, many of whom argue the rolling back of Dodd-Frank and other rules designed to protect taxpayers is playing into the hands of Wall Street.
Senator Elizabeth Warren, who has long been an outspoken critic of Trump said: "The Wall Street bankers and lobbyists whose greed and recklessness nearly destroyed this country may be toasting each other with champagne, but the American people have not forgotten the 2008 financial crisis - and they will not forget what happened today."