Natasha Giggs will file for divorce from her husband Rhodri Giggs, who is the brother of Manchester United forward Ryan Giggs.
The 30-year-old Natasha married Rhodri in Las Vegas in 2010. However, she later admitted to an eight-year relationship with Ryan Giggs, which continued even after her marriage to Rhodri Giggs, whose agent told The Sun the couple had initiated divorce proceedings after failing to move on from the scandal. The couple have two children.
Ryan Giggs, who has been married to Stacey Cooke since 2007, has also had an affair with 30-year-old Welsh glamour model Imogen Thomas.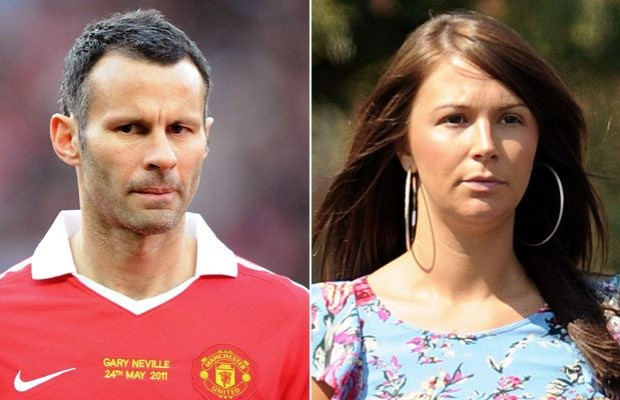 "They [Rhodri and Natasha] still get on and did consider giving it a go again once the dust had settled down, but they couldn't forget the past. They are friendly for the kids' sake," a source close to Natasha, who now lives under her maiden name in Salford, was quoted as saying.
The Past
In 2012, Natasha spoke at length about her affair with Ryan Giggs. This happened after reports confirmed his affair with Imogen, a former Miss Wales. Natasha claimed at the time that news of Ryan Giggs' other affair led her to come clean.
"It [the affair] went on for eight years. I learnt to live with the lies. I got very good at lying. I learned to live with the guilt. I kind of led a double life. It became easy to switch off. When I became pregnant I was 100 percent it was Ryan's child. Rhodri and I weren't sleeping together. I told him I was pregnant," she explained.
"Straight away I said there was only one option - to have a termination. That was pretty much it. I didn't argue. I didn't want to have his baby. It was not a nice thing to go through. I had to hide that pregnancy. It was very difficult to hide from Rhodri. I was very emotional," Natasha said at the time.