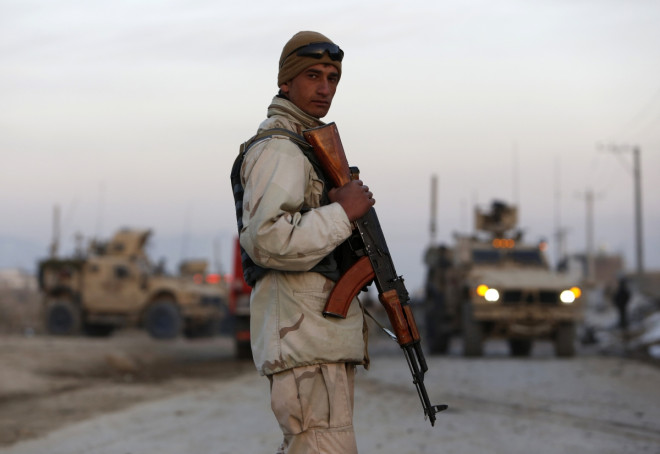 At least five Afghan soldiers have been killed and 17 others injured in a Nato airstrike on Logar province in eastern Afghanistan.
The early morning raid is said to have been carried out by a US aircraft operated by Nato forces. The incident was being investigated.
"At 3:30am this morning, due to a Nato airstrike in Charkh district, Logar province, five service members of the Afghan national army were martyred and eight others were wounded," defence ministry spokesperson Zahir Azime wrote on his Twitter account.
However Abdul Razzaq Safai, local commander of an army unit, told the Pajhwok Afghan news that the attack killed at least 13 soldiers.
The exact death toll and the number of injured are still unclear. The Afghan authorities have begun probing the incident.
The military unit in the district was handed over to Afghan forces from foreign troops only recently, suggest local reports.
The airstrike, if confirmed, is bound to infuriate Afghan President Hamid Karzai who is strongly critical of attacks by foreign forces which result in civilian casualties.