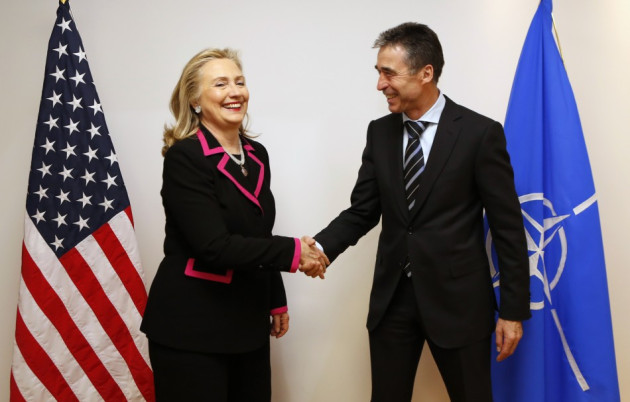 Nato's secretary general Anders Fogh Rasmussen confirmed that Patriot missiles could be used "within weeks" to defend Turkey against an attack from Syria.
However, Rasmussen reassured Russia that the weapons would not be deployed to implement a no-fly zone in Syria.
"Any deployment would be defensive only. It would in no way support a no-fly zone or any offensive operation," he said. "I have already told that to [Russian] foreign minister Lavrov in the spirit of full transparency."
Rasmussen reiterated US President Barack Obama's grave concerns over Syria's use of chemical weapons.
"The possible use of chemical weapons would be completely unacceptable for the whole international community," he was quoted by the BBC as saying. "If anybody resorts to these terrible weapons, then I would expect an immediate reaction from the international community."
The Syrian foreign ministry said the government "would not use chemical weapons, if it had them, against its own people under any circumstances".
Yesterday Obama warned Syria that any use of chemical weapons would be "totally unacceptable" and would result in severe consequences.
Meanwhile, Jihad Makdissi, the Syrian foreign ministry spokesman, defected on Monday, the latest member of President Bashar al-Assad's inner sanctum to flee during the country's protracted civil war.
Makdissi is believed to be heading for London. A diplomatic source told Reuters that "he defected. All I can say is that he is out of Syria."