Neil Lennon says that he couldn't have hoped for a better draw than Juventus in the Round of 16 draw for Celtic, with the manager insisting that you can't get much more glamorous than facing one of Italy's most decorated sides.
Celtic's run in the Champions League has been a story of great interest to many football fans, with the side defeating the world's best and having some luck go their way to progress through to the next round.
And after the side drew Juventus, who survived a tough group and saw off current trophy holders Chelsea to get through to the last 16, Lennon says he couldn't be happier as his side prepare to carry the Scottish footballing flag in the European tournament.
"They topped their group with Chelsea, beat them 3-0 and not many teams do that," he told BBC Sport. "Their manager has done a wonderful job there, they are very consistent in Serie A and easily the best team in Italy.
"We will really relish the two games. Juventus are right up there and, in terms of glamour, it's as good as you get.
"I don't get excited very often, but I was very excited today. I am very pleased with the draw for pure football reasons."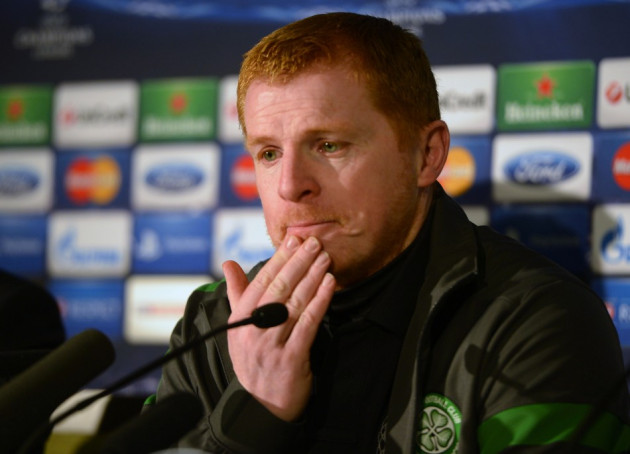 In 2001, Celtic defied the odds to beat Juventus 4-3, but the side were unable to transfer that win into progression through the group stages of the Champions League.
And Lennon says that the game still resonates in his memory, and he is very hopeful that a repeat takes place this time around.
"The 4-3 game was one of the highlights of my career," he explained. "The first game in Turin was our first game in Champions league proper and we didn't play well in the first half.
"In the second half, we played brilliantly but got done by a shocking penalty decision and that set the tone for our away performances for quite a while.
"It was one of the great European nights. Hopefully we get more of the same and it goes our way."