Neil Warnock is among the most moronic dinosaurs in British football management history. He may not have the comic managerial tendencies of Nigel Spckman, the quirky policies of Martin Allen or be able to fathom an epic soliloquy like Paulo di Canio, but in deflecting criticism, lambasting officials and being short-sighted (no pun intended) few bosses on the circuit can touch him.
In much the same way that the soon to be ex-Leeds United owner Ken Bates takes every opportunity to grab the limelight, strangle the life out of it before urinating on it, Warnock requires no invitation to thrust his name in the headlines.
Following an assault on Sheffield Wednesday goalkeeper Chris Kirkland during the clash against his Leeds side in October, Warnock, with a Sky Sports microphone under his nose was seemingly itching to overshadow the events on the pitch and condemn the actions of the Owls stopper.
After saying that Kirkland 'went down like a tonne of bricks', Warnock did, to his credit, apologise claiming he had been given second-hand information. Just in case you didn't read that correctly, a football manager - an ambassador for his club and for the game - made a sweeping statement concerning an assault live on television supported by recycled information. Kirkland fell 'like a tonne of bricks', but you haven't seen the incident; which one is it Neil?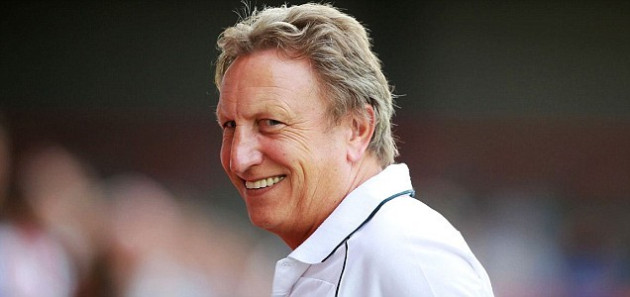 His explanation is typical of a man who refuses to take responsibility for his actions. Warnock possesses a charge book that would make Sir Alex Ferguson blush, while his vehement attack of referees has crossed a line of a number of occasions.
However, on the final day of the 2006/07 Premier League season, after his Sheffield United team, needing just a point to remain in the Premier League, lost to Wigan Athletic to relegated them after one season back in the top flight. A deflated Warnock blamed every living soul for The Blades' relegation; neglecting to mention his own team who lost their final two league games and were just a point away from survival.
Referee Rob Styles and linesman Jim Devine came in for criticism for decisions they'd made at isolated points of the season. No mention of West Ham United's signing of Carlos Tevez and Javier Mascherano; of course not, the club only took exception upon their relegation being confirmed, despite The Hammers admitting to wrong-doing earlier in the season.
Another individual who came in for criticism was then Liverpool boss Rafa Benitez, whose side had reached the Champions League final the same season as Warnock's United slipped into the Championship.
After reaching the final in Athens having defeated Chelsea on penalties, Benitez made nine changes for the following weekend's trip to relegation threatened Fulham. Clint Dempsey's goal secured The Whites top flight status for another season, but Warnock was irate at Benitez's weakened team.
Ahead of the first meeting between the two managers in the League Cup quarter final since that faithful day in 2007, which Warnock has since brought to the media's attention, the Leeds boss is undecided whether to shake the hand of the Spaniard after his legal team threatened to sue him following the continued criticism of his team selection five years ago.
Warnock signed an 18-month contract upon moving to Elland Road last term, which is due to expire at the end of the season and let's hope the Devon-born 64 year old refrains from reversing such a decision. Should 'injustice' again befall his team against the Champions of Europe then expect the Warnock broken record to propel itself onto our screens once again. Either way, I'm sure he'll think of an excuse.