NeoGeo X Gold Release Date and Price Announced
The NeoGeo X Gold entertainment system is set for a worldwide release on 6 December, 2012 with a suggested retail price of $199.99 (£128).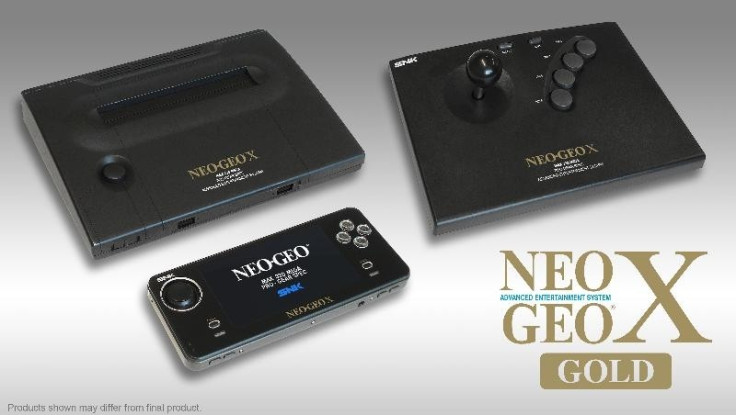 The "system within a system" includes a home gaming machine, a large joystick and a handheld console with a 4.3in colour screen.
"Great game consoles don't die, they're just reborn in much more affordable and convenient packages," said Tommo CEO Jonathan Wan as he announced the launch. "The NeoGeo X Gold is a love letter to one of my favourite consoles of all time."
Wan said Tommo is still working with SNK Playmore to acquire the licence to the NeoGeo console. The original Neo Geo was a cartridge-based videogame system released on 31 January, 1990 by SNK.
That version is now commonly referred to as the Advanced Entertainment System (AES) and it was ranked 19 in an IGN poll of the top 25 videogame consoles in 2009.
The package will include the NeoGeo X Station, the NeoGeo X Joystick and the NeoGeo X Handheld with 20 pre-loaded classic titles.
In addition to the pre-loaded titles, the handheld device features a 4.3in LCD display, an expandable game card slot, internal stereo speakers and a 3.5mm headphone jack.
The handheld console can be controlled using the large joystick and also works with the NeoGeo X Station to display the action on a television or monitor using HDMI or A/V out.
Tommo will handle the North American distribution of the NeoGeo X Gold, while Blaze and Success Company roll the console out in Europe and Asia.
The list of games that come pre-installed on the NeoGeo X Handheld includes: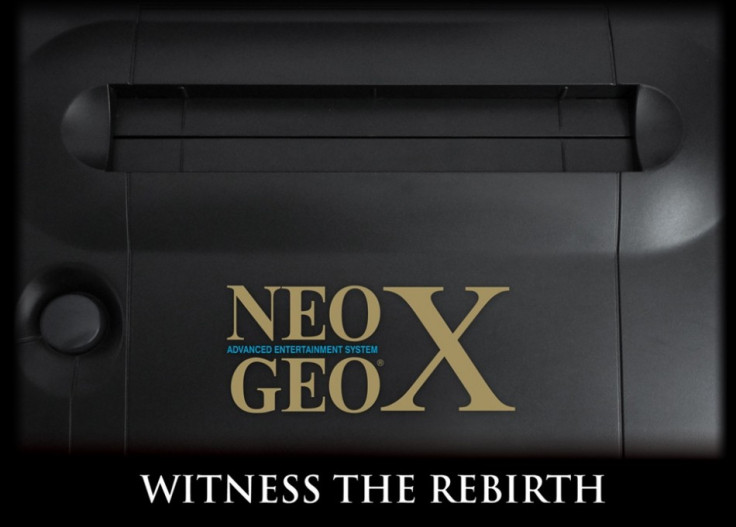 © Copyright IBTimes 2023. All rights reserved.