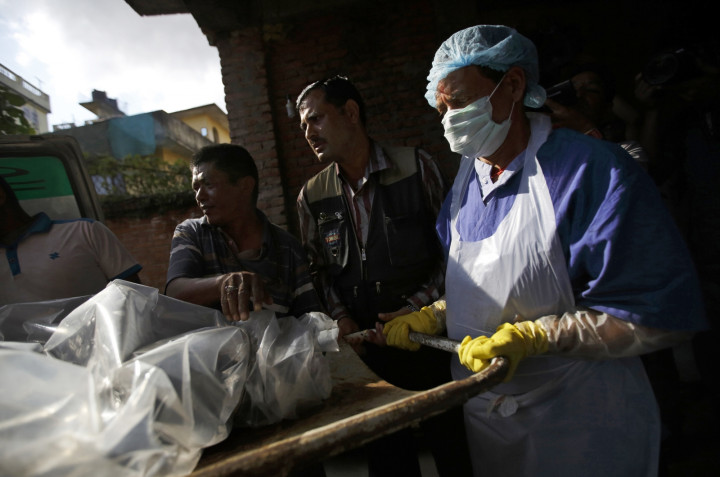 Rescuers in Nepal have called off the search for survivors of the devastating storms that hit the Annapurna range last week, and now focussing their efforts on recovering bodies.
A government spokesman told the BBC that the death toll was likely to rise, with many bodies trapped under the snow.
At least 39 are believed to have died in the storms last week, many of them trekkers on the three-week hike through the spectacular range.
However, some Britons feared missing have contacted their families to say that they were safe and well.
Amongst them are couple Jade House, from Liphook, Hampshire, and Oliver De Paolis, from London, both 24, who contacted their families to say that they had been trekking in another part of the Himalayas when the storm struck.
"I had a WhatsApp message from Jade saying, 'Just to let you know we are fine, far from the weather and avalanche'," her mother, Angela, told Mail Online.
The couple travelled to Malaysia and Thailand before visiting Nepal. "Family and friends have been calling all day wondering if they're OK. I'm just relieved that they're safe."
Advertising executive Lizi Hamer, 31, from Loughborough, and her wife, Lisa Walton, 38, from new Zealand, also contacted their families to tell them that they were OK, and had also been in another region when the the storms descended.
The family of mountineering expert Andy Kimmerling, 54, who was on honeymoon with his wife Suzanne, have also confirmed he is safe.
A number of Britons remain unaccounted for though.
Poor weather has hampered rescue efforts on Sunday, with rescuers saying that they have been prevented from landing to retrieve bodies because of the blizzards.
"We have spotted nine new bodies today," Govinda Pathak, police head in the district of Mustang told Reuters. "We could not retrieve them because of bad weather conditions and snowfall."
Nearly 400 people have been rescued in the five-day operation.
Amongst the dead are Japanese, Israeli, Canadian, Slovak, Vietnamese, and Polish trekkers.
Confusion has been created by the existence of three separate lists of trekkers, compiled by the Nepalese army, interior ministry and trekking association, with differing names of survivors and the dead.