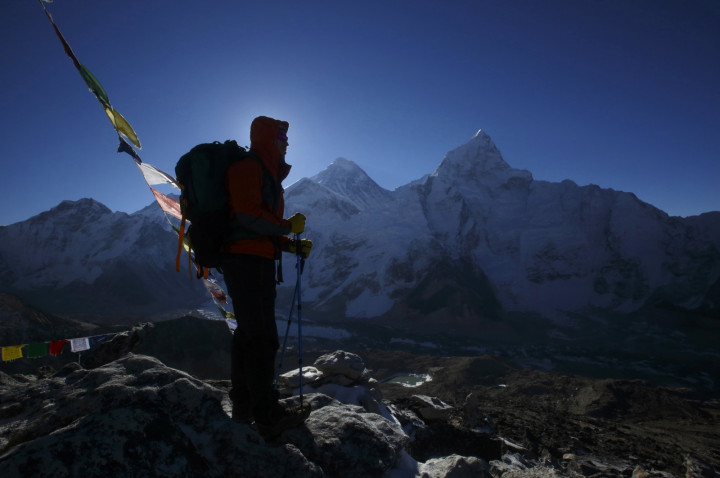 The number of hikers who were killed by avalanches and blizzards in Nepal has increased to 32 even as nearly 100 people, including 60 foreign nationals, are reportedly missing in a new area in Upper Dolpa.
While most of the victims are yet to be identified, 11 are said to be foreigners.
Confirmed victims include six Nepalis, two Israelis, two Indians and one Polish.
Dozens of people were trekking in the popular tourist destination of Annapurna region of Nepal's Himalayas when an unseasonal blizzard struck the area, reportedly making it the worst snowfall-related disaster in the Himalayas.
Helicopters have been deployed in the rescue operation, but bad weather is hampering the efforts.
So far, 262 trekkers have been rescued from various districts such as Mustang and Myagdi. Most of the survivors are in stable condition.
"Every year, thousands of tourists travel through this area and we still lack a proper management system to guide travellers. Forget about the installation of technology that can easily forecast weather, we don´t even have boards with maps and direction. There are iron pillars every 300 metres but they will not give proper direction," Dipesh Babu Subedi, a trekking guide, was quoted as saying by local daily My Republica.
In the Upper Dolpa region, where about 100 trekkers are said to be unaccounted for, of the 10 trekking teams, only one comprising 17 people has made contact with rescue officials.