New Android 4.4.3 Builds Spotted on Nexus 5 and Nexus 7 (2013): Update Expected Soon
Android 4.4.3 firmware with build number KTU79 spotted running on Nexus 7 2013 model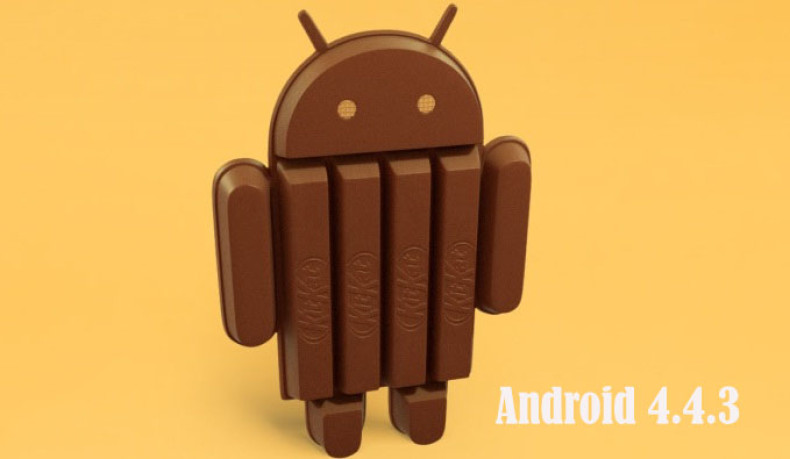 A couple of new Android 4.4.3 builds have reportedly been spotted running on Nexus devices, indicating the update roll-out is imminent.
A few days ago, a new Android version with build number KTU65 was spotted running on Nexus 5. Following this, recognised developer LlabTooFeR tweeted that Android 4.4.3 with build number KTU72B version is in testing phase. The new software is expected to fix a known camera bug issue.
Myce now reports that the latest Android 4.4.3 version with build number KTU83 has been spotted running on Nexus 5 codenamed Hammerhead.
Besides, another Android 4.4.3 firmware with build number KTU79, which was freshly created recently, was spotted running on Nexus 7 2013 model by a member of the Chromium team.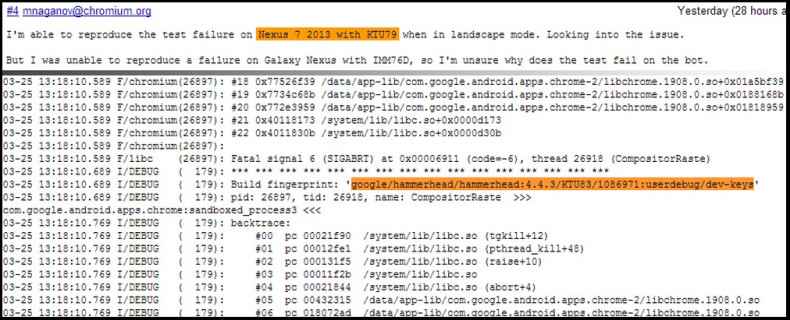 According to Google's build number naming convention, the first letter of the build is codename of the release family (which is for example K for KitKat), explains XDA. The second letter is a branch code, which allows Google to indentify the exact code branch that the build was made from (R for Release, T for Testing). The next letter and two digits indicate date code. The letter counts quarters with A being Q1 2009 and F is Q2 2010.
Based on the convention, the KTU83 Android 4.4.3 build for Nexus 5 was created on the 83rd day of Q1 2014, which is 24 March.
Sighting to a series of firmware leak, the Android 4.4.3 is expected to be rolled out soon.
Recently, the changelog for Android 4.4.3 build has leaked, according to which the next Android version will be a bug-fix update. It will also address the issue of high CPU usage of mm-qcamera-daemon.
Click here for Android 4.4.3 Details Surface with Numerous Fixes [Changelog and Screenshot]