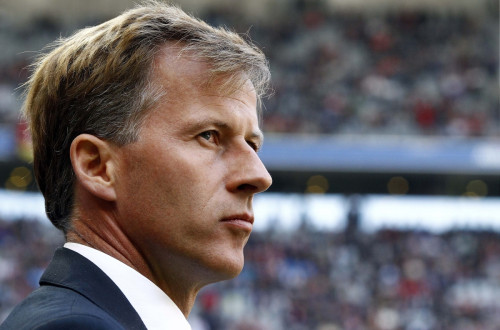 Arsenal have handed the responsibility of identifying the new Jack Wilshere to current Wolfsburg assistant manager Andries Jonker.
The 51 year old will join the Gunners in July and will work alongside outgoing academy head Liam Brady at the end of the season to ensure a smooth transition.
The Arsenal academy is among the most highly rated in Europe, having brought through the likes of Tony Adams and Wilshere, while former captain Cesc Fabregas also progressed through the ranks after joining from Barcelona and jonker has been entrusted with continuing the tradition.
Manager Arsene Wenger said: "I am very pleased that Andries is joining us. He has a big reputation in the game and was a key part of the team which developed the structures which are now producing such strong young players in Holland.
"I look forward to working with him. I would also like to thank Liam for his work which has been outstanding over many years."
Arsenal chief executive Ivan Gazidis added: "Youth development is a key part of our philosophy at Arsenal and I am delighted that Andries is joining us.
"He has an outstanding track record in developing and identifying young players and creating systems to bring the best out of them. I know he will build on the tremendous work which has been done by Liam and his team over many years."
Jonker will leave Wolfsburg at the end of the campaign after two years in the role.
His work in youth coaching saw him occupy a position with the Dutch Football Association where he worked with the Under-18 and Under-21 sides before roles at Barcelona under Louis van Gaal and at Bayern where he had a spell at head coach.
Arsenal reached the semi-final of the NextGen series last season and currently have nine players out on loan gaining first team experience ahead of a potential central role in the club's bright future.