Former Arsenal player Nigel Winterburn believes if fans are patient with new signing Alexandre Lacazette, he could go on to emulate club legends such as Dennis Bergkamp and Thierry Henry.
The France international joined the Gunners from Ligue 1 side Lyon earlier this week in a club record €60m (£52.6m, $68m) deal.
Brought in to reinforce Arsenal's frontline, expectations are high that Lacazette will be banging in the goals at the Emirates, having scored 91 times in his last 133 league games in France.
The Frenchman's signing is one that particularly excites Winterburn, who played for the north London club 579 times, as he feels the transfer shows that Arsenal mean business this summer.
"You'll [Arsenal fans] love him, but give Lacazette time to settle in – like Bergkamp and Henry," he said, as quoted by The Mirror. "Getting Lacazette shows that Arsene Wenger and the club mean business. That's why I am so excited."
"If Arsene believes he was worth that fee, then the player must have a real ­talent. And, as a frontman, he is the kind of player the fans love, if he is a success. He is the type who can light up the stadium. Lacazette comes to ­Arsenal with a record as a genuine threat after the goals he scored with Lyon.
"He is mobile and has pace. And there was clearly competition to sign him – and Arsene won that fight. Whenever I have seen Lacazette play, he is in the mould of Ian Wright – quick and very dangerous in the penalty area. He has the makings of a great signing. It also shows Arsene's ­determination to make the squad stronger – and I believe there will be more ­signings and at least one more big one."
While the former left-back would like to see Lacazette turn into an instant hit, he has urged caution to fans as the 26-year-old could take the time to adapt to a new team and league, similar to how the likes of Bergkamp and Henry had to wait to get fully going.
"Hopefully, he will hit the ground running and get goals right away," Winterburn added. "That would be ideal. But it may also take time for him to produce his best. That was the case with Dennis Bergkamp and Thierry Henry."
"Dennis was a real hero for the fans and so was Thierry. If you had told me what Thierry would go on to achieve after his first season at the club, I would have been surprised. So, patience may need to be shown to Lacazette. But his arrival and the fee that was paid shows ­ambition."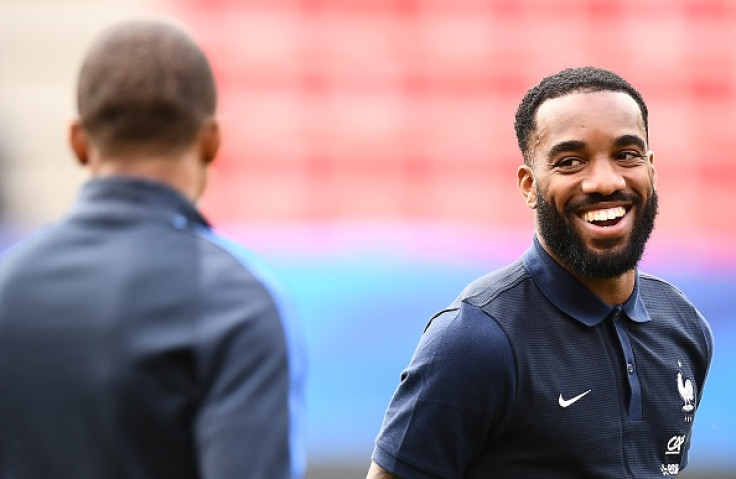 Winterburn, an admirer of Wenger who he played under from 1996 to 2000, also revealed that he was delighted at the news that the 67-year-old renewed his contract for another two years.
"I have always said that you'll only know what he has achieved for ­Arsenal when he leaves," he explained. "Arsene is a ­winner, a real ­winner. I know the impression many people have of him, but, trust me, he just hates losing."
"He is one of the worst losers I have ever known. Arsene wants more success at Arsenal – and the signing of Lacazette shows how keen he is to bring that."